Whether you're looking for something green to bring to your next potluck or options to get you out of a brown-bag-lunch rut, these kale salads will do the trick. Scroll down for a variety ranging from an almond- and quinoa-enhanced Hollywood restaurant favorite to a Flamin' Hot Cheetos-topped bowl (really!).
Shredded Brussels Sprouts and Kale With Sunflower Seeds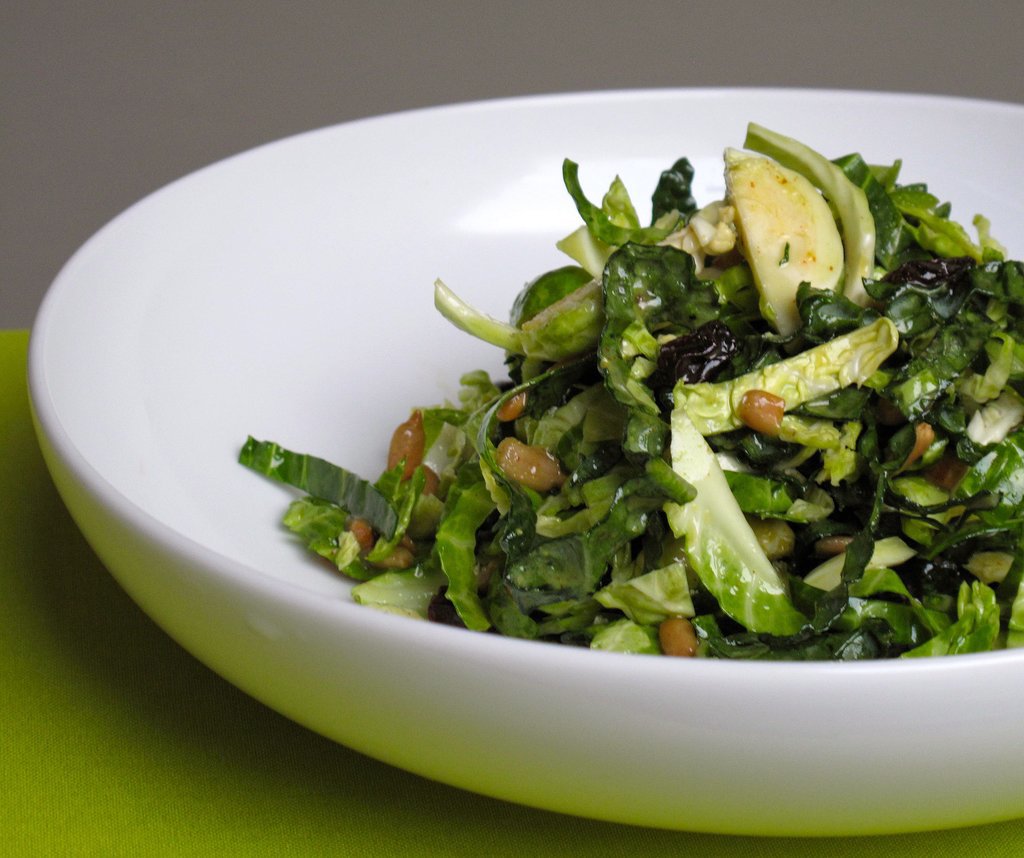 Toss shredded kale and brussels sprouts with juicy golden raisins, sunflower seeds, and a zingy maple-mustard dressing for a sturdy salad that'll steal the show [1].
Photo: Susannah Chen
Kale Caesar Salad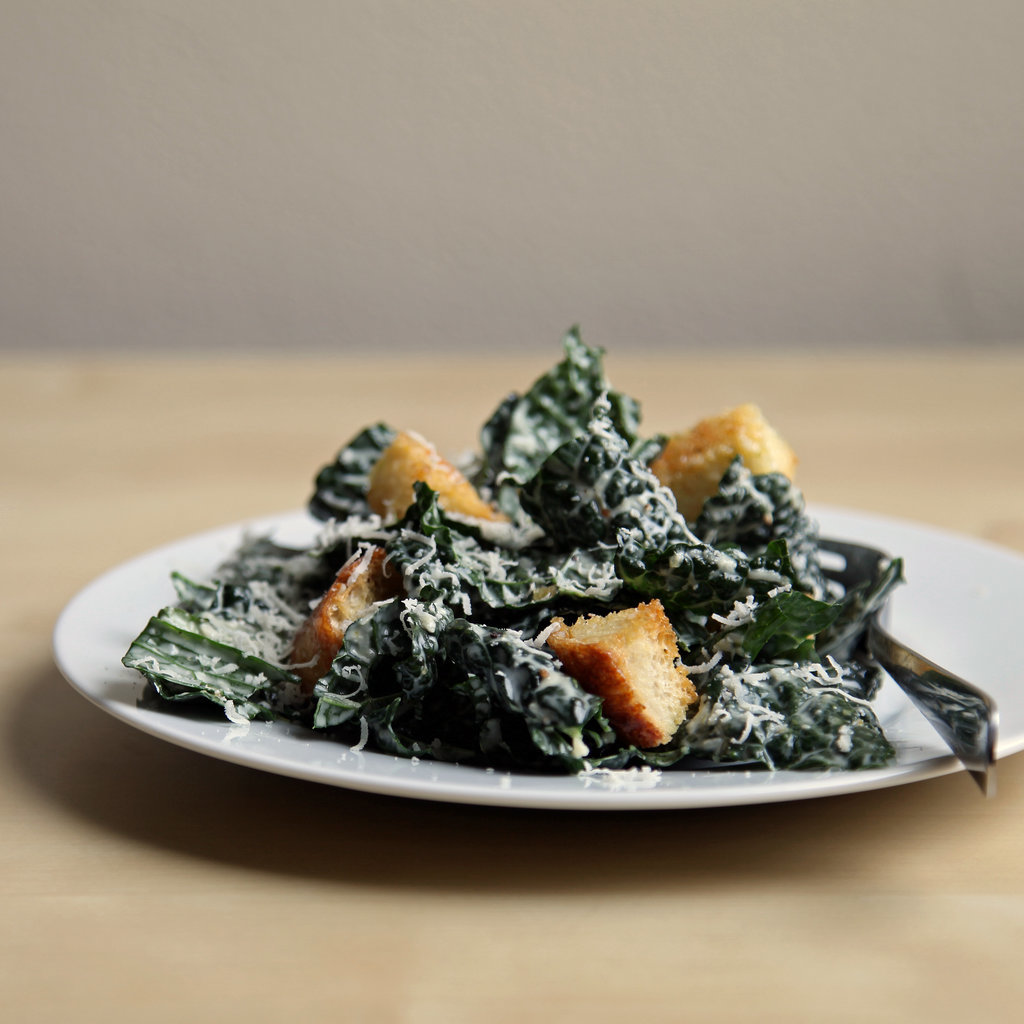 Give a classic Caesar a kale-lover's twist [2] by swapping the toothsome, slightly bitter green for romaine.
Photo: Nicole Perry
Beet, Kale, and Apple Salad With Mustard Dressing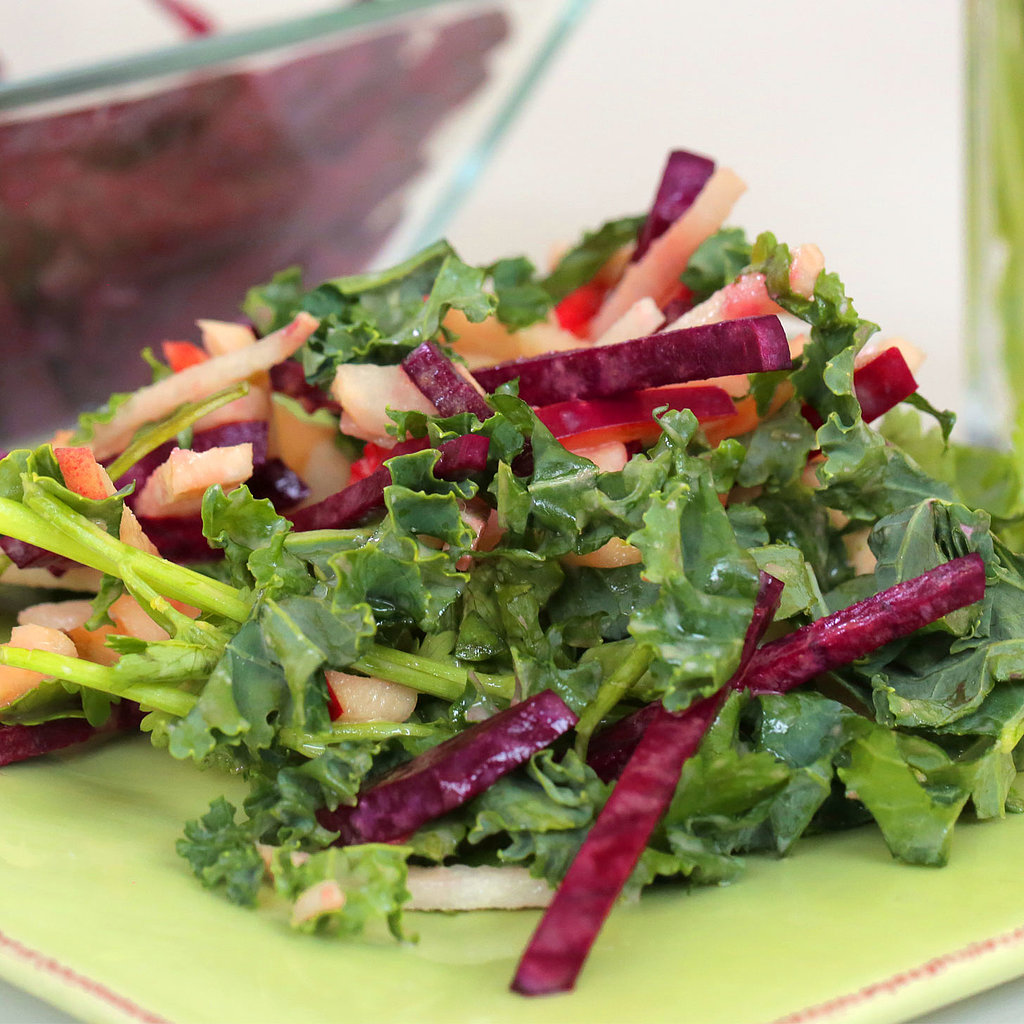 Given this beet, kale, and apple salad [3]'s impressive pedigree — it's a Richard Blais creation — it's hardly surprising that it brings bold, balanced flavor.
Flamin' Hot Cheetos Kale Salad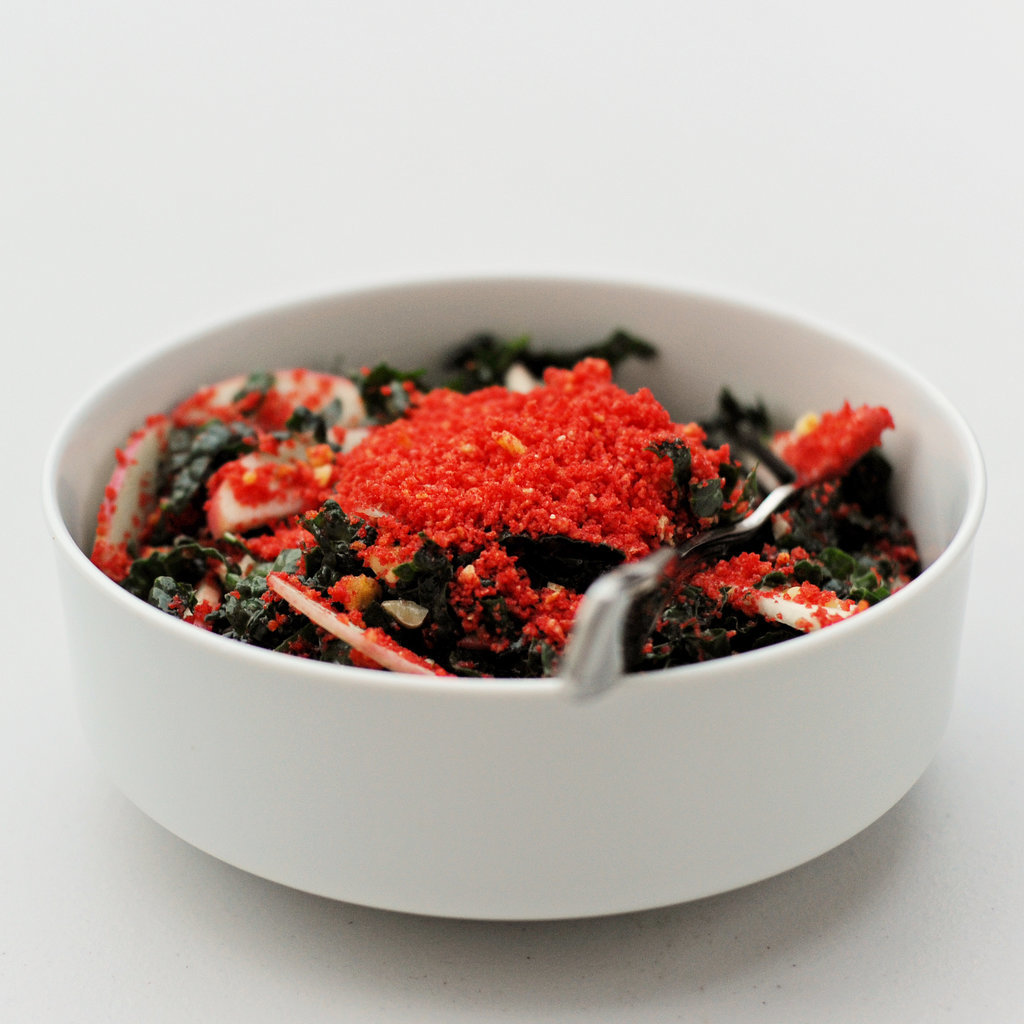 Topping a tangle of kale ribbons with crushed Flamin' Hot Cheetos [4] might seem entirely ludicrous — and it kind of is — but that shouldn't stop you from trying this surprisingly delicious dish.
Photo: Nicole Perry
Shredded Brussels Sprouts and Kale With Kumquats and Tamari Pepitas
Like its golden-raisin- and sunflower-seed-topped sister, this hearty green salad [5] is as good on day two as it is fresh, making it a great brown-bag lunch. That is, if you have leftovers.
Photo: Nicole Perry
Chicken and Kale Salad With Lemon-Cumin Vinaigrette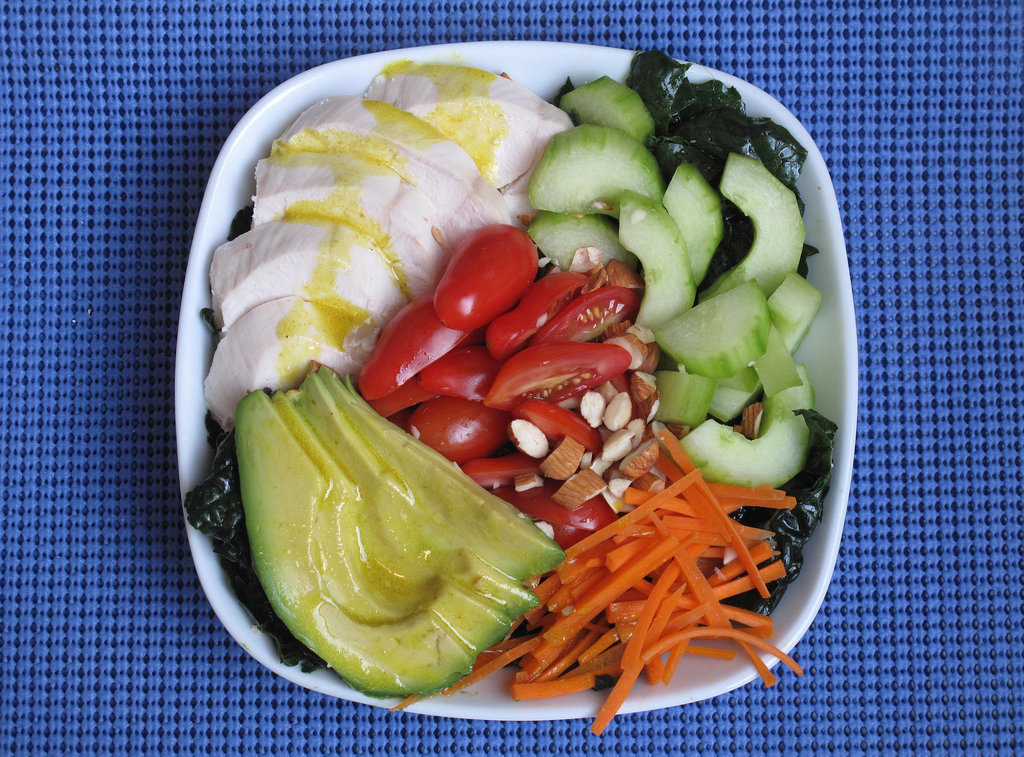 The secret to this salad [6]'s greatness is twofold: it offers up a mix of colors, textures, and flavors and is also dressed with a bracing lemon-cumin vinaigrette.
Photo: Susannah Chen
Kale Chopped Salad With Lemon-Parmesan Vinaigrette
Kale, quinoa, and almonds join forces in this crave-worthy salad [7] from celebrity favorite Napa Valley Grille.