Key Lime Pie Recipe
Key Lime Is Perfect Pie For Beginners
If you've never made a pie before, I highly recommend you start with key lime pie. It's virtually effortless to make and the resulting pie is always a delicious crowd-pleaser. The crust is a mixture of crushed graham crackers, sugar, and butter — all you do is press it into the pie pan. The filling is simply sweetened condensed milk, egg yolks, and fresh-squeezed lime juice. Since key limes are hard to come by in California, I make this pie with regular limes. It turns out refreshing, tart, and absolutely divine every time. Learn how it's done after the jump.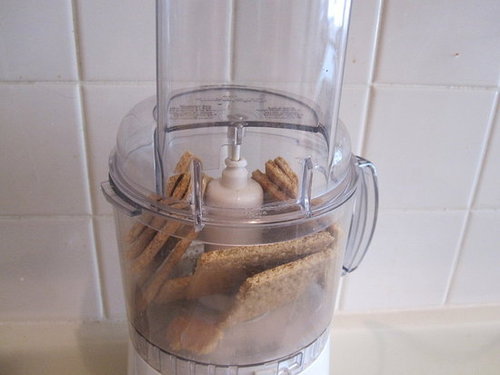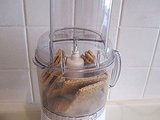 Ingredients
For crust
1 1/4 cups graham cracker crumbs from 9 (2 1/4-inch by 4 3/4-inch) crackers
2 tablespoons sugar
5 tablespoons unsalted butter, melted
For filling
1 (14-ounce) can sweetened condensed milk
4 large egg yolks
1/2 cup plus 2 tablespoons fresh or bottled Key lime juice (if using bottled, preferably Manhattan brand)
For topping
3/4 cup chilled heavy cream
Lime zest, optional for garnish
Directions
Make crust: Preheat oven to 350°F. Stir together graham cracker crumbs, sugar, and butter in a bowl with a fork until combined well, then press mixture evenly onto bottom and up side of a 9-inch (4-cup) glass pie plate.
Bake crust in middle of oven 10 minutes and cool in pie plate on a rack. Leave oven on.
Make filling and bake pie: Whisk together condensed milk and yolks in a bowl until combined well. Add juice and whisk until combined well (mixture will thicken slightly).
Pour filling into crust and bake in middle of oven 15 minutes. Cool pie completely on rack (filling will set as it cools), then chill, covered, at least 8 hours.
Make topping: Just before serving, beat cream in a bowl with an electric mixer until it just holds stiff peaks. Serve pie topped with cream and lime zest, if desired.
Serves 8.
Information
Category

Pies/Tarts, Desserts

Cuisine

North American