Lemon Souffles With Raspberry Sauce
Lovely, Lofty Lemon Soufflés With Raspberry Coulis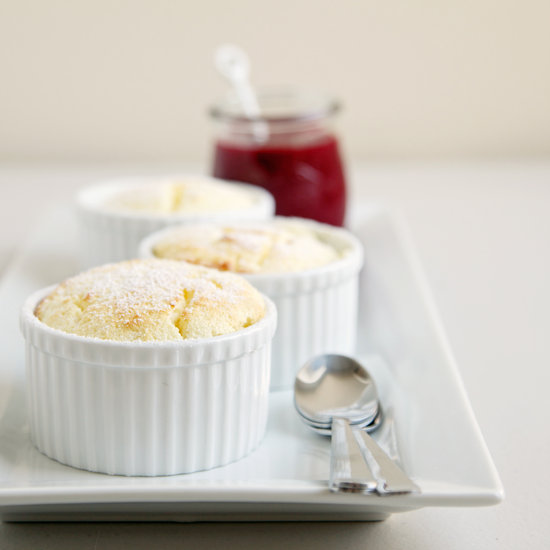 Though I've made many a soufflé in my years — I distinctly remember tackling goat cheese soufflés at the tender age of 11, oblivious about their diva reputation — each and every time I pull a batch out of the oven, my heart goes aflutter. These lofty, lemony, and all around lovely soufflés are no exception. Something magical happens as they undergo their heat-induced transformation from frothy, fluffy batter to delicate and airy pastry. And while they're utterly lovely unadorned, a drizzle of bright and tangy raspberry coulis takes them over the top, with a minimum of fuss — seriously, if you have five minutes to spare, you have time to make the sauce.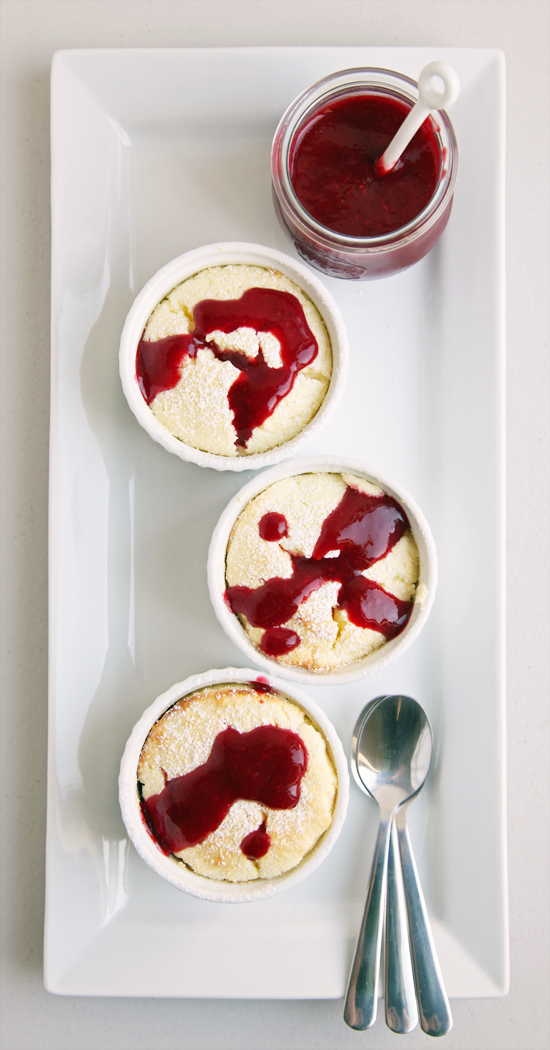 So what are you waiting for? Put your soufflé skepticism aside and whip them up posthaste — they're (and you're) worth it. Experience the magical transformation from batter to beauty yourself.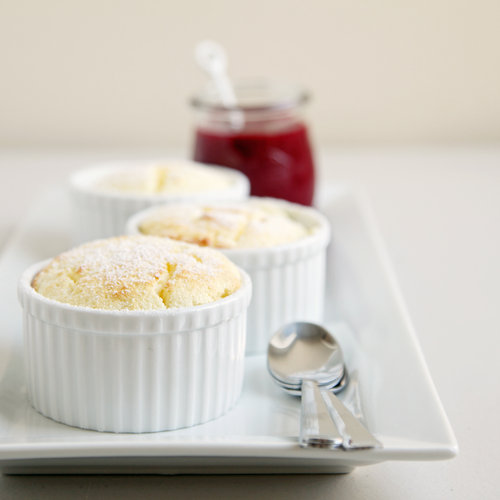 Notes
New to soufflé cookery? Keep these tips in mind.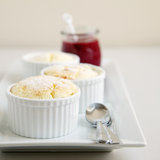 Ingredients
1 tablespoon unsalted butter, melted, plus extra for greasing the ramekins
1/4 cup granulated sugar, divided, plus more for prepping the ramekins
4 large egg yolks, plus 5 large egg whites, room temperature
1 tablespoon all-purpose flour
3 tablespoons freshly squeezed lemon juice, plus 1 tablespoon lemon zest
1/4 teaspoon kosher salt
1/2 cup whole milk
Powdered sugar, for garnish
Raspberry coulis, optional
Directions
Brush the bottom and sides of six ramekins, each six-ounce, with melted butter. Coat the insides of the ramekin with granulated sugar by adding a bit of sugar to a ramekin and then tilting the ramekin so that sugar falls on all of the buttered surface. Tap out any excess sugar into the next ramekin, firmly rapping against the bottom of the ramekin to remove any excess. Repeat with all of the ramekins.
In a small mixing bowl, whisk together the egg yolks, flour, lemon zest, one tablespoon sugar, and salt until smooth.
Heat the milk until just steaming in a small saucepan. Gradually drizzle it into the egg yolk mixture, whisking constantly. Return the custard mixture to the pan and cook over medium heat, whisking constantly, until it has thickened to a loose pudding texture. Strain the custard base through a fine-mesh strainer into a large mixing bowl. Whisk in one tablespoon melted butter, and lemon juice. Chill for 30 minutes.
Meanwhile, preheat the oven to 375ºF.
Whip the egg whites until frothy. Gradually add the remaining three tablespoons sugar, with the mixer motor running. Whip the egg whites at high speed until stiff glossy peaks form.
Mix about 1/4 of the egg whites into the custard base. This helps lighten the custard base, allowing for the remainder of the delicate egg whites to be folded in with a minimum of deflation. Add the remaining egg whites in three additions, folding them in gently until only slightly streaky before each addition. Fold until no streaks of white remain on the final addition.
Gently spoon the soufflé batter into the ramekins, dividing it equally among the ramekins. Gently smooth the soufflé batter with an offset spatula, wipe the rims of the ramekins clean, and cook on a half-sheet pan for 14 to 17 minutes or until puffed and light-golden brown.
Dust the soufflés with powdered sugar and serve immediately with raspberry coulis, if using.
Serves six.
Information
Category

Desserts, Other

Cuisine

French