While we are certainly meat lovers over here, we're also big proponents of Meatless Mondays [1]. Not only does it help out with our carbon footprint, but sometimes it's just nice to switch things up a little bit, especially at the start of a week. We've shared our favorite meat-free recipes in the past, but with the arrival of National Soup Month [2], hot soup is definitely on my mind. Here are 10 delicious meat-free soups that are sure to fill you up and not let you down!
Vegetarian Chili
A bowl of vegetarian chili [3] is a super-filling and comforting Fall meal. When I make a big pot of this recipe, nothing goes to waste!
Butternut Squash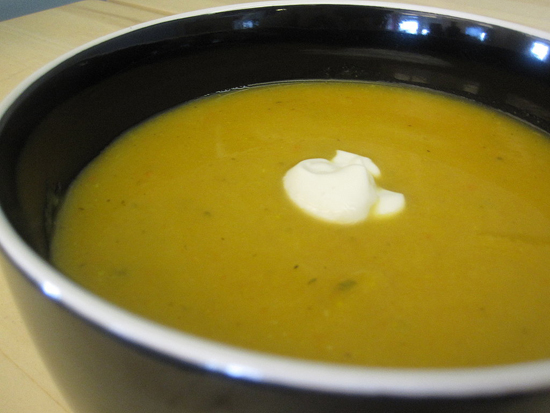 Make the most of butternut squash season with this recipe for a smooth, delightful butternut squash soup [4]. Use vegetable broth as a base and top it off with homemade apple cider cream.
Roasted Vegetable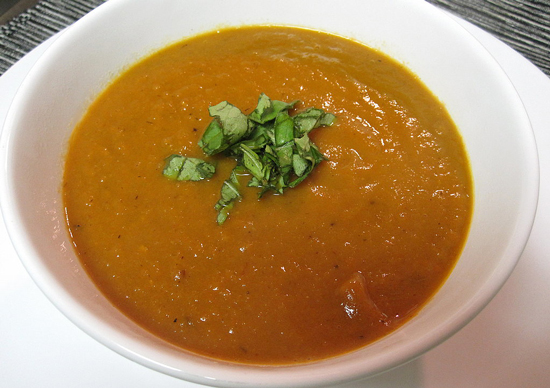 Roasted vegetable soup [5] is so versatile and a great way to use up all of your extra produce sitting in the fridge.
Cream of Tomato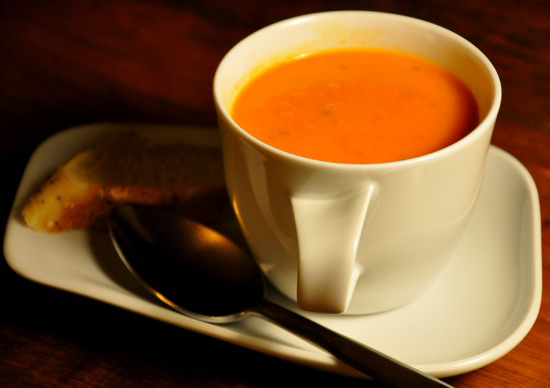 For me, there's nothing more comforting than a bowl, or cute mug, filled with fresh and flavorful cream of tomato soup [6]. If you want to go the classic route, pair it up with some yummy grilled cheese sandwiches, use vegetable broth as a base, and get dipping on this Meatless Monday.
Broccoli and Blue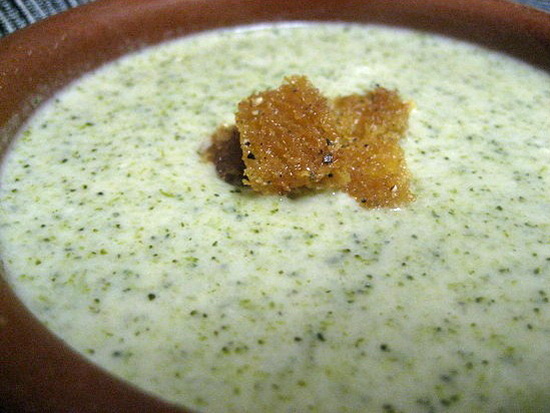 When I'm craving a thick and creamy soup, the dreamy combination of broccoli and cheese [7] always hits the spot. My mind typically goes to the marriage of cheddar and broccoli, but this recipe takes a twist on tradition and uses blue cheese.
Celery Root and Leek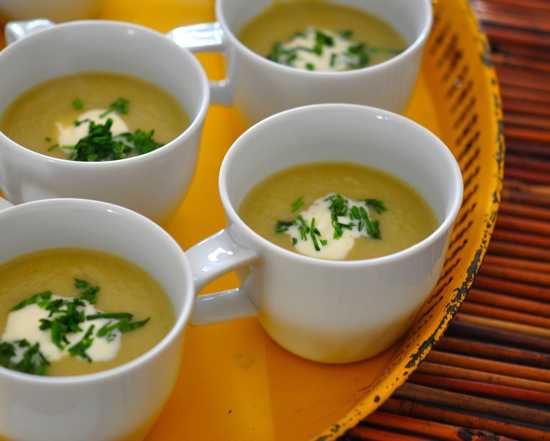 If you're looking to cut out dairy in addition to meat at the beginning of the week, there's no cream in the recipe for this celery root and leek soup [8]. Just leave off the crème fraîche topping!
Irish Onion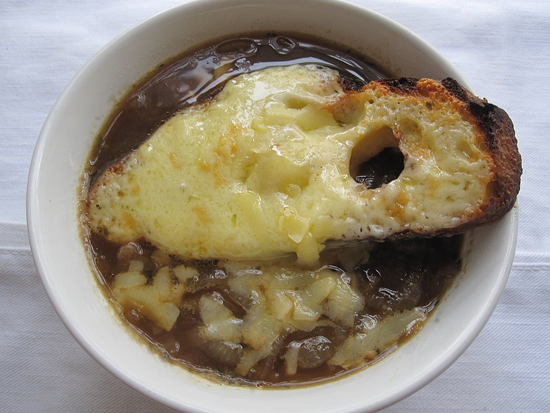 A cup of chef Michael Chiarello's Guinness and onion soup [9] may be an Irish-inspired meal, but it's definitely not just for St. Patrick's Day. Just replace the beef stock with a veggie version.
Lentil Vegetable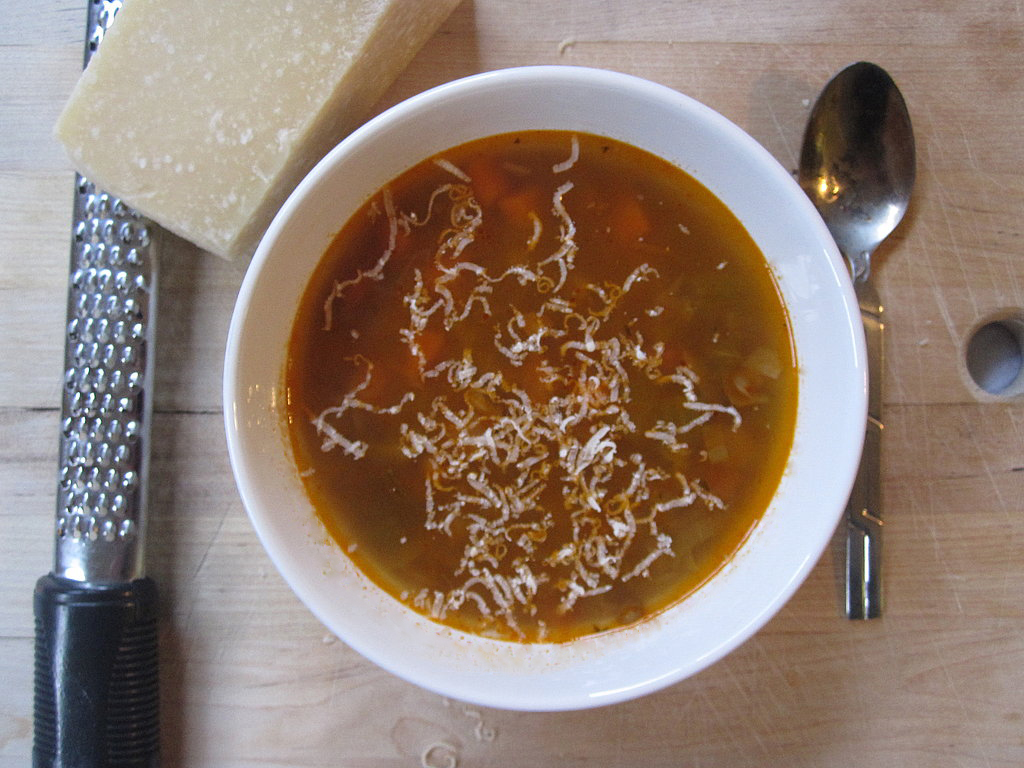 We love all the dishes the Barefoot Contessa creates, and this simple and satisfying lentil and vegetable soup [10], made with vegetable stock, is no exception to the rule.
Cheddar Cheese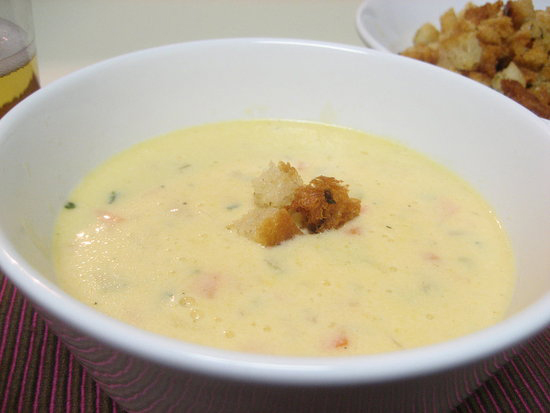 Treat yourself to some rich and creamy comfort in the form of this decadent cheddar cheese soup. [11]
Curried Carrot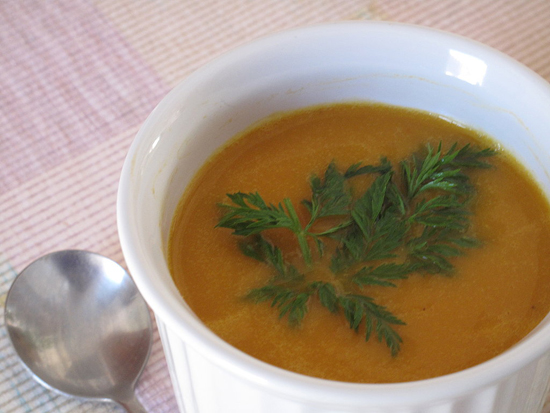 If you're looking for a Monday soup on the lighter side, this silky-smooth recipe for curried carrot bisque [12] packs in the flavor.