The crunchy chips, the melted cheese, the gooey toppings — I love everything about nachos [1]. I'm so crazy about nachos that back in 2008, I created an original series [2] that chronicled my love affair [3] with them. Since I came up with this idea while eating nachos on Super Bowl Sunday, I thought I'd round up my favorite nacho recipes just in time for this year's big game. Be warned: these are not your regular nachos!
Crab Nachos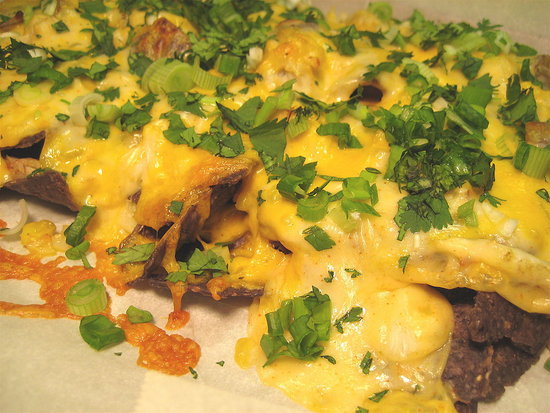 Blue corn chips topped with lumps of crab meat, a spicy pepper Jack cheese sauce, and fresh homemade salsa? Sign me up! These nachos [4] are decadent and delicious.
Classic Nachos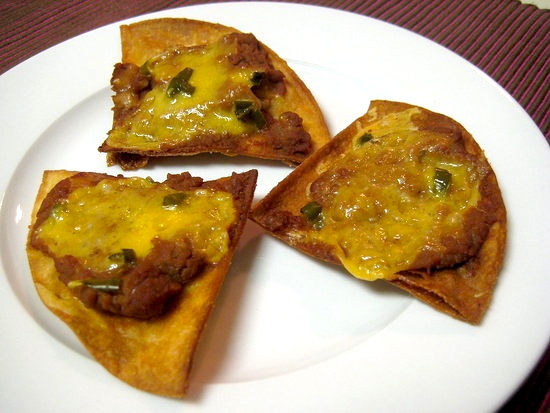 There's nothing boring about these traditional nachos [5]. Deep frying the tortillas to make your own chips takes them to a whole new level.
Nachos Frescos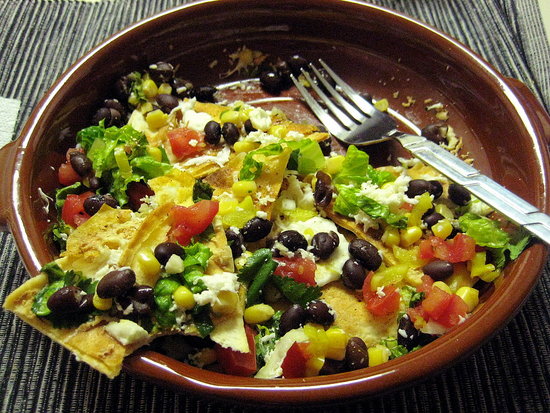 Who says nachos have to be unhealthy? This fresh take [6] on nachos combines baked tortilla chips with a black bean corn salsa, shredded lettuce, and cotija cheese.
Buffalo Nachos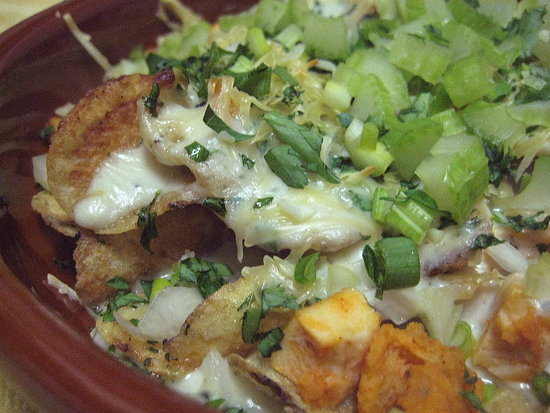 The Buffalo flavor is everywhere these days, so why not in nachos? This ingenious recipe [7] tops sour cream and onion potato chips with hot-sauce seasoned chunks of chicken and a creamy blue cheese sauce.
Quadruple Cheese Nachos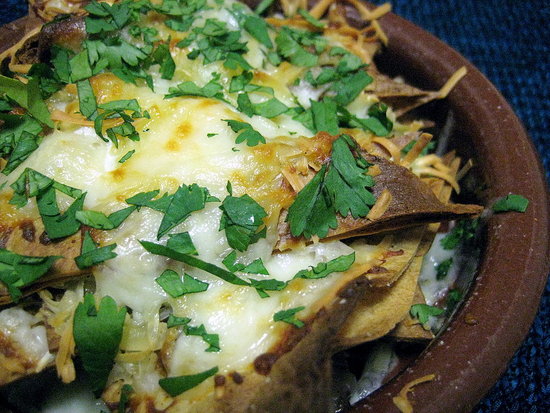 For the purists who don't like anything but chips and cheese, there's this four cheese nacho recipe [8].
Nacho Bites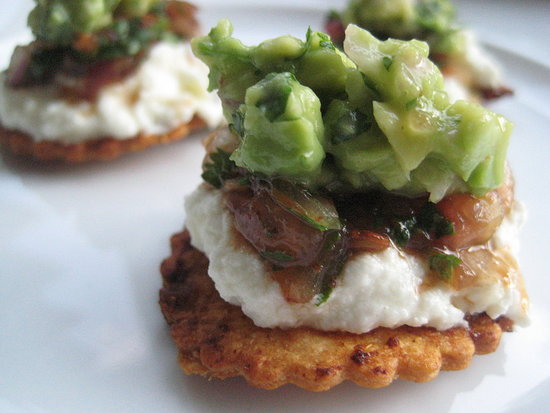 Nachos go glam in this pop in your mouth nacho bite recipe [9]. They consist of a chipotle flavored chip that's topped with warm goat cheese, guacamole, and salsa.
Spicy Shrimp Nachos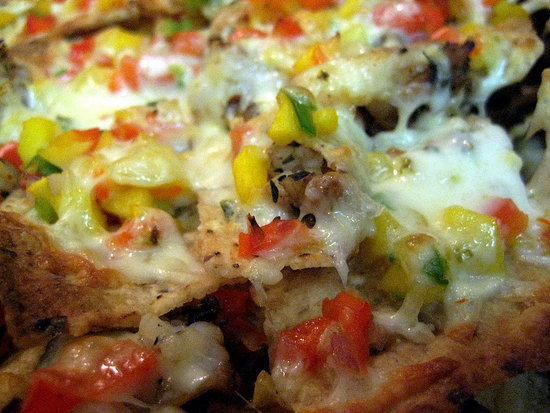 Spicy shrimp nachos. There's really nothing more to say, but make them [10]!
Stavros Nachos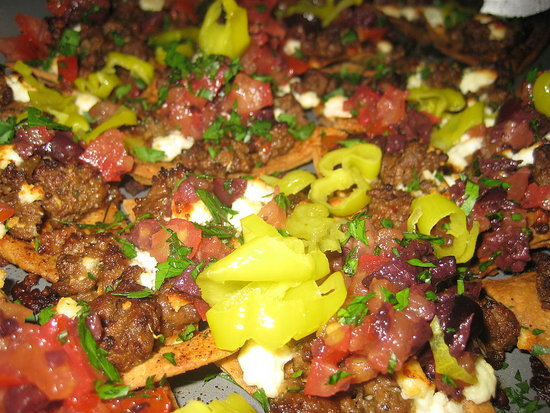 The base for these Greek-inspired nachos [11] is pita chips. They're smothered in ground lamb, crumbled feta, fresh oregano, salsa and pepperoncinis for garnish.
Potachos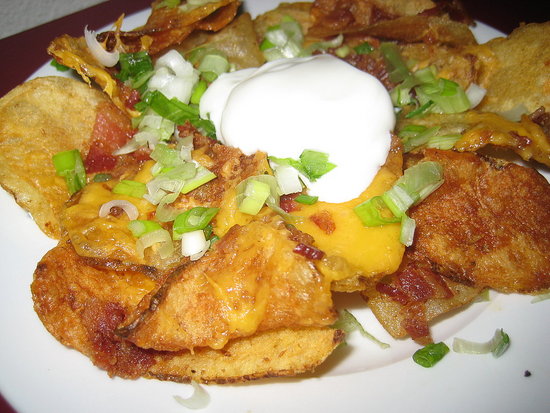 This recipe [12] takes the ingredients of potato skins — cheddar cheese, sour cream, bacon, green onions — and turns them into a nacho. Yum!
Mexican Pizza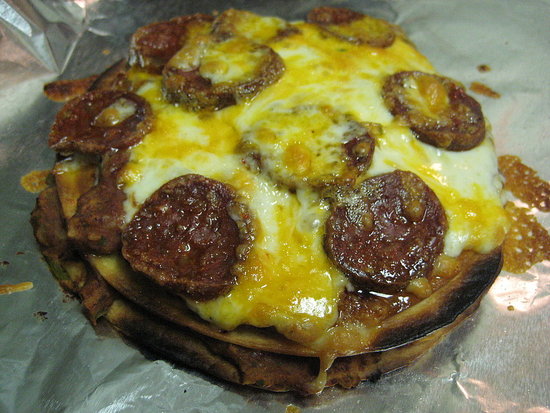 What happens when you spread purreed red beans on tortillas, top with cheese and chorizo, and bake? You get a giant nacho that's known as the Mexican pizza [13]!