Sure, there are lots of cute Halloween [1] candies and cupcakes you can make to impress your guests, but it's important to serve some savory offerings too. Check out these 10 recipes that are orange and black colored, so you can stay in line with your Halloween decor without making every food item pumpkin- or bat-shaped.
Gazpacho Bloody Mary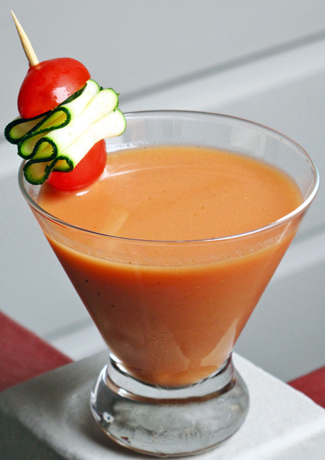 You can always serve red wine, but play a little tongue-in-cheek by serving a gazpacho bloody Mary [2] to your guests as they arrive.
Muhammara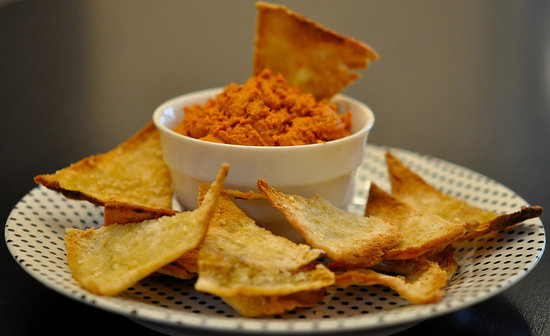 Create a natural orange hue in this spicy red pepper dip [3] by adding roasted red peppers and paprika to make it muhammara.
Roasted Fruit-topped Bread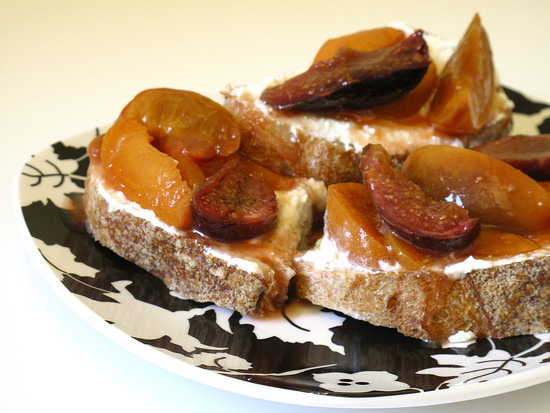 Roasted apricots and figs on bread [4] can be enjoyed pre- or postdinner. If apricots aren't available, you can substitute persimmons to keep the orange hue.
Parmesan Puffs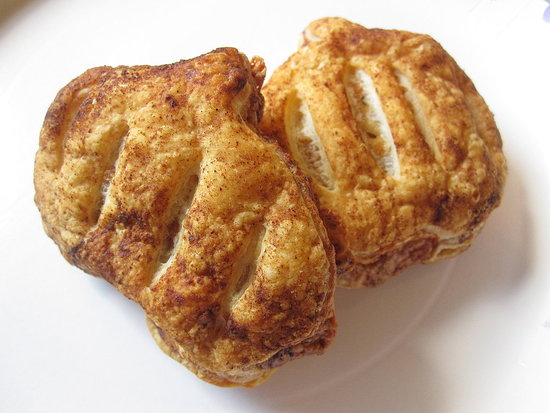 Savory pumpkin-shaped puffs [5] with parmesan, puff pastry, and Dijon mustard will be a light, addictive start to your Halloween [6] party.
Crispy Corn Cakes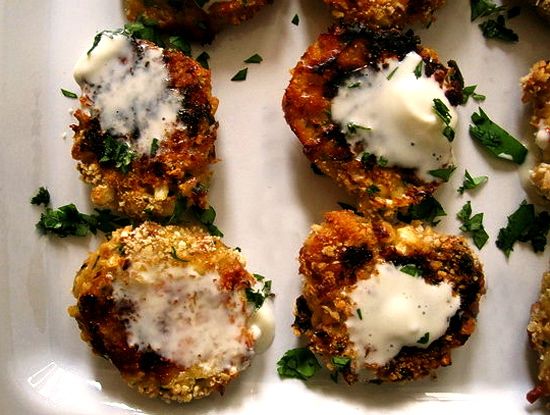 A great appetizer for vegetarians, corn and cheese cakes [7] are made with spicy pepper jack cheese and chipotle chiles and are served with a dollop of crème fraîche for added moistness and sour flavor.
Ham Chips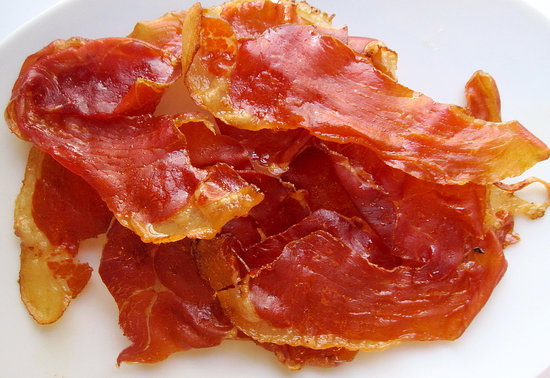 Enjoy the ultimate salty, crispy snack by making a batch of bright orange ham chips [8] for your guests.
Bacon-Wrapped Shrimp and Fruit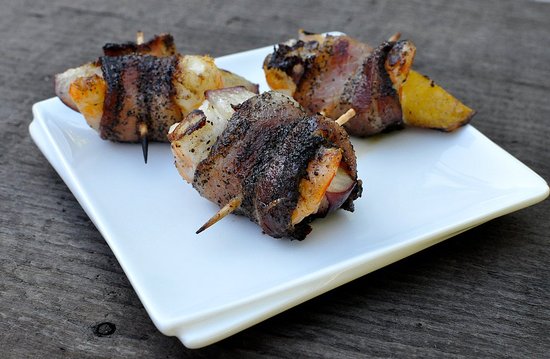 If the weather's too cold, use a stove-top grill to make bacon-wrapped shrimp and nectarines [9]. If you can't find nectarines, sub persimmons so you can enjoy the sweet and salty combo of the fruit and bacon.
Patatas Bravas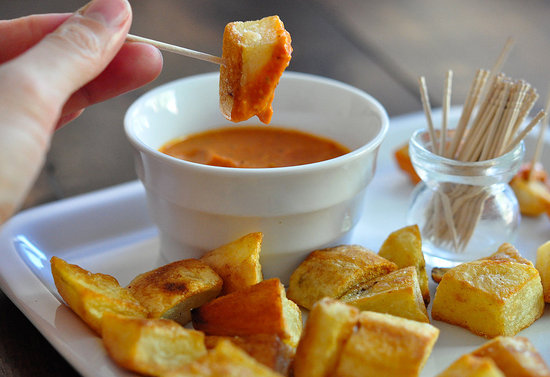 Patatas bravas [10], a common Spanish tapa, are a simple, spicy alternative to french fries. Serve them with a bright orange sauce made of mayo, tomatoes, and paprika.
Cornish Pasties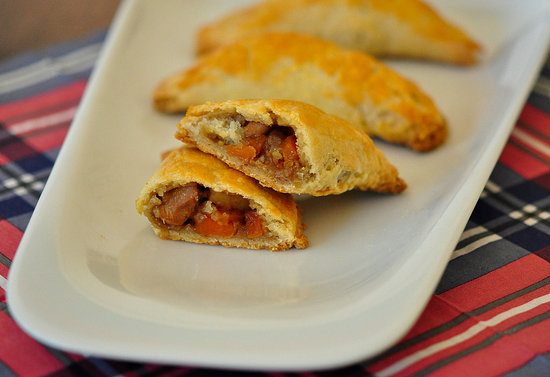 Cornish pasties [11] are sure to keep you and your guests good and full, thanks to warming ingredients like polenta, butternut squash, potato, and chicken as well as fresh sage.
Pumpkin Wedges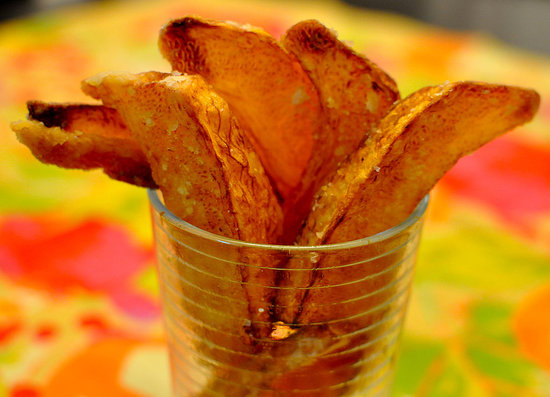 Fry up some pumpkin fries [12] for your guests for a sweet and salty alternative to french fries.