Pomegranate Citrus Cocktail Mixer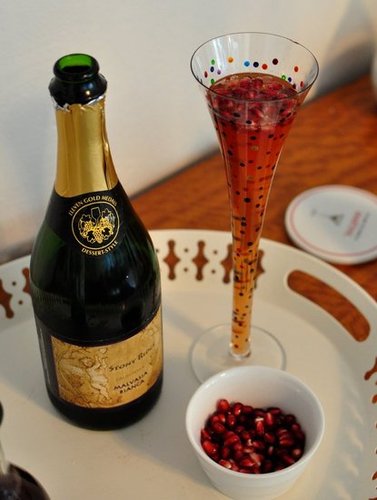 From Lauren Hendrickson, YumSugar
Pomegranate Citrus Cocktail Mixer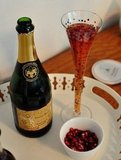 Ingredients
1/2 cup sugar
2 tablespoons citrus zest, such as lemon, lime, orange, or grapefruit
4 cups pomegranate juice
1/2 cup pomegranate seeds (optional), for garnish
Directions
Make a simple syrup by combining the sugar, 1 cup water, and zest in a small sauce pan. Bring to boil, stir and ensure all of the the sugar has dissolved.
Strain the zest from the simple syrup. Let cool.
Mix the simple syrup with pomegranate juice in a large container.
Makes 4 cups.
For an elegant Champagne cocktail, mix 2 parts sparkling wine to one part pomegranate citrus cocktail mixer. Float 1 tablespoon pomegranate seeds in the flute.
Information
Category

Drinks, Cocktails