Pop(corn) Quiz: Do You Know Your Facts?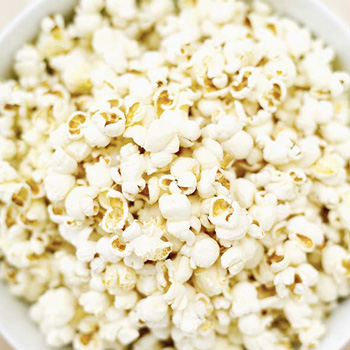 January, for me, means two things:
healthy resolutions
and
American film and TV awards
. That's why I've got to take a minute to acknowledge the one thing that brings my top two January interests together: popcorn! It's an addictive snack that's mandatory when watching Oscar-nominated films, and it can be healthy and light as well. Someone else must've been on to the same idea, because yesterday, as it turns out, was National Popcorn Day. To celebrate, add some aroma to the office with a freshly popped bag of buttery corn, then quiz yourself on these fun popcorn facts!