Putting something in the middle of two pieces of bread and calling it a sandwich is one of the most rewarding art forms there is. But this practice extends well beyond traditional sandwiches. We've compiled a list of our favorite ways to sandwich things together, sweet and savory, hot and cold. Click through to develop a major sandwich craving.
— Additional reporting by Emily Bibb
Mint and Feta Pita Pocket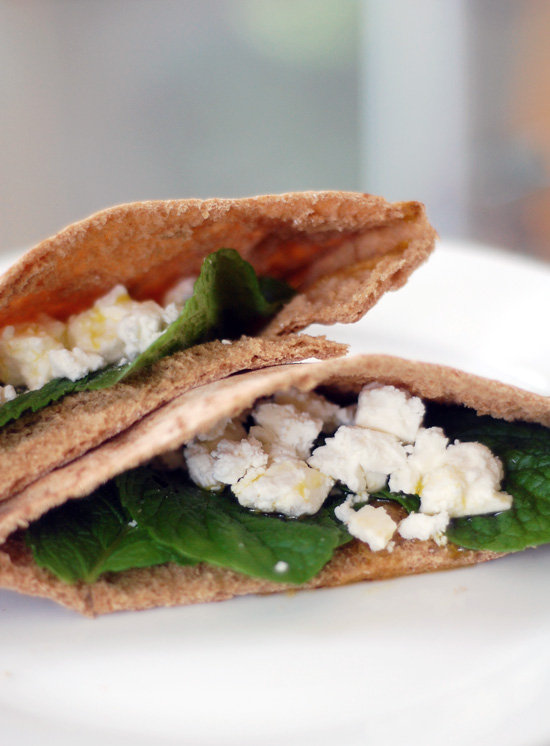 Sometimes a great sandwich can be as simple as filling a pita pocket with fresh mint and feta cheese [1].
Benedictine Cheese Tea Sandwiches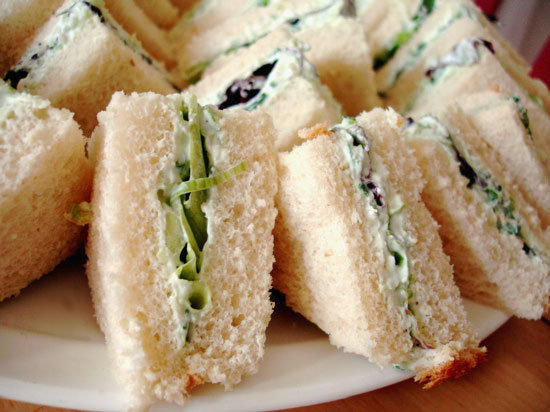 Tea sandwiches [2] are filling yet ladylike — perfect as an afternoon snack.
French Macarons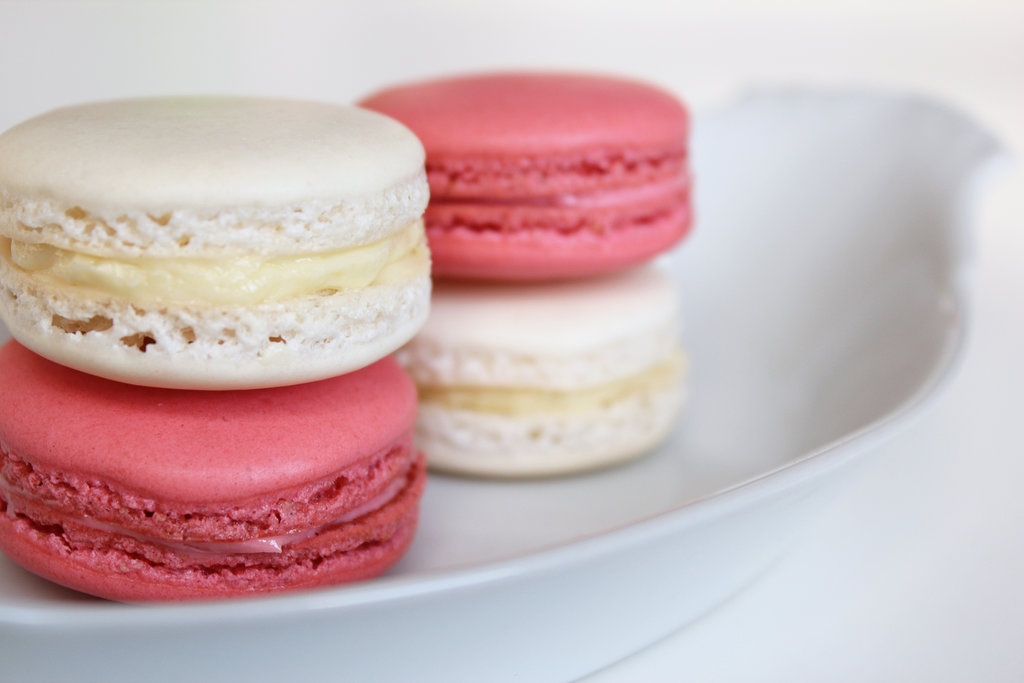 These sweet, pillowy cookies [3] are indulgent and delicate. But they're still technically sandwich cookies. While they take patience, skill, and even a little bit of luck to get right, the result is definitely worth it.
Road-Trip-Friendly Turkey Sandwich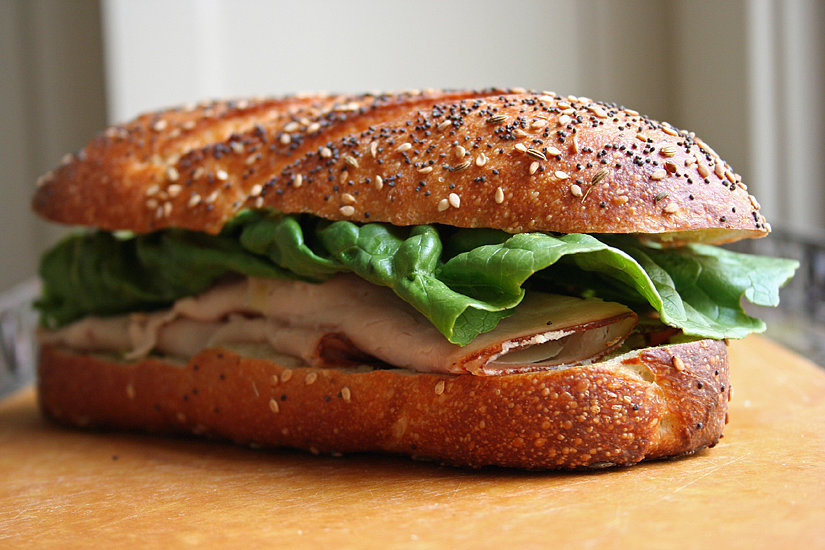 When you have one hand on the wheel, it's about time you start packing a turkey sandwich [4] like this one, specially designed to be eaten with one hand.
Ice Cream Sandwiches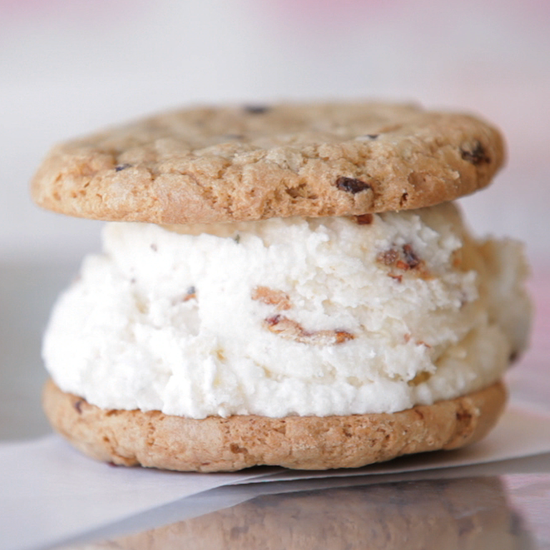 Sure, cookies and ice cream are decadent treats in their own right, but sandwich the two together and the magic really happens. Watch the video for tips on making a sweet, chilly treat that's a cut above the rest, then print out Coolhaus's fig balsamic ice cream [5] and red velvet cookie recipe [6].
Pupusas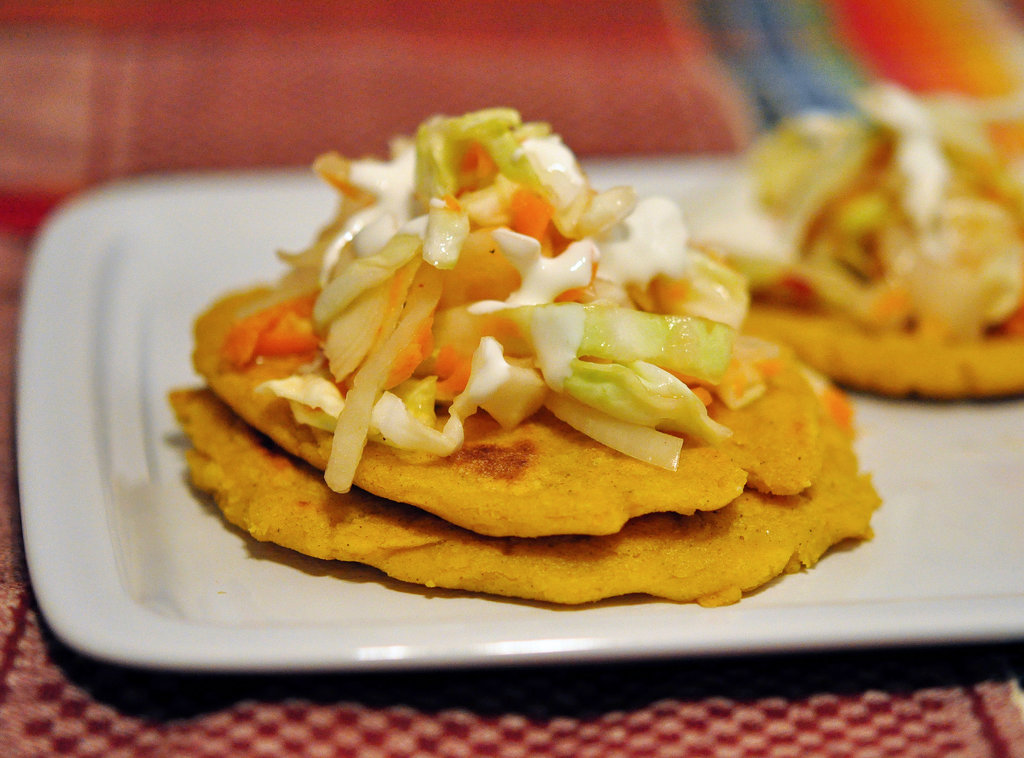 This Salvadoran street food [7] consists of flattened corn dough that has been filled with some combination of beans, pork, vegetables, and cheese, and warmed on a griddle.
Bacon-Wrapped Hot Dog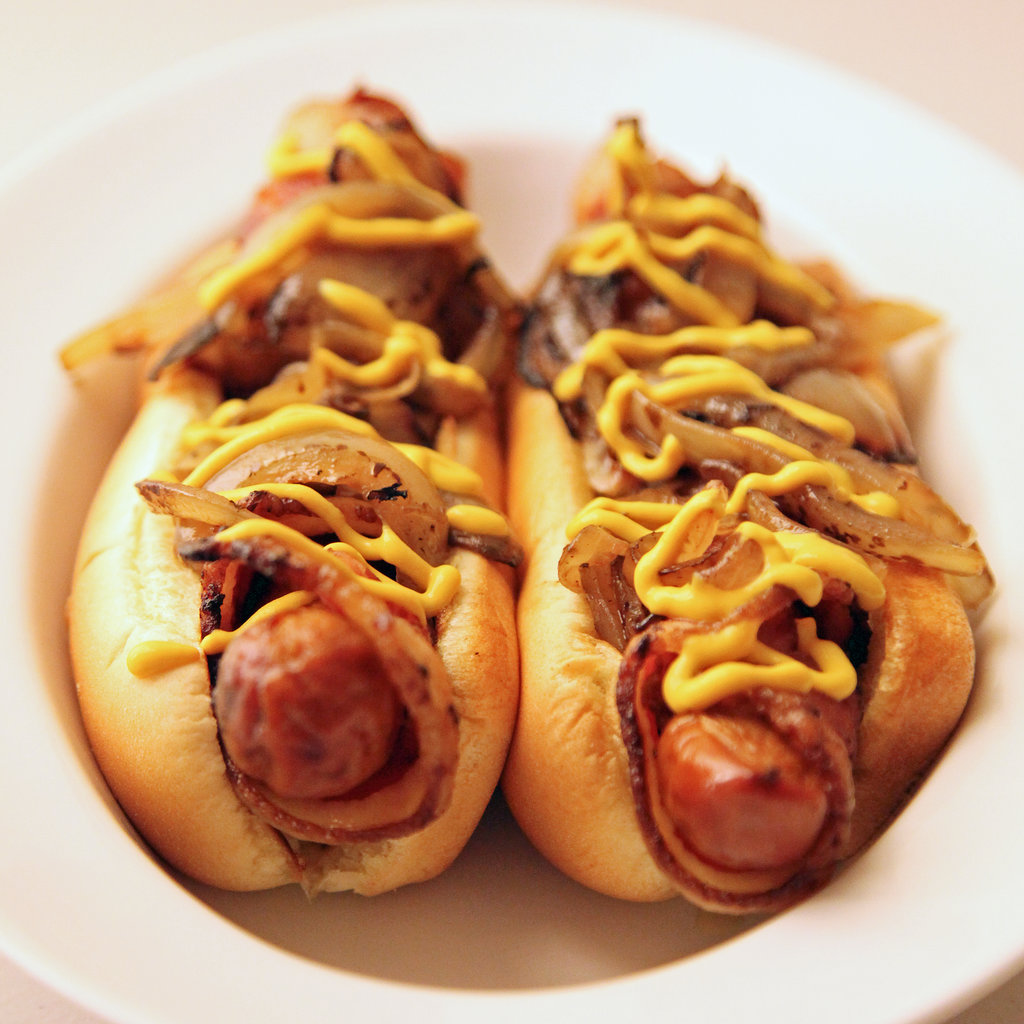 Give the classic backyard-barbecue bite an indulgent upgrade by first wrapping a hot dog [8] in a slice of smoky, thick-cut bacon, then nestling it in a toasty bun. The finishing touch: quick-charred fajita-style onions — sub caramelized [9] if you have the time and patience — and a generous squirt of mustard.
Tomato Mayonnaise Open-Faced Sandwich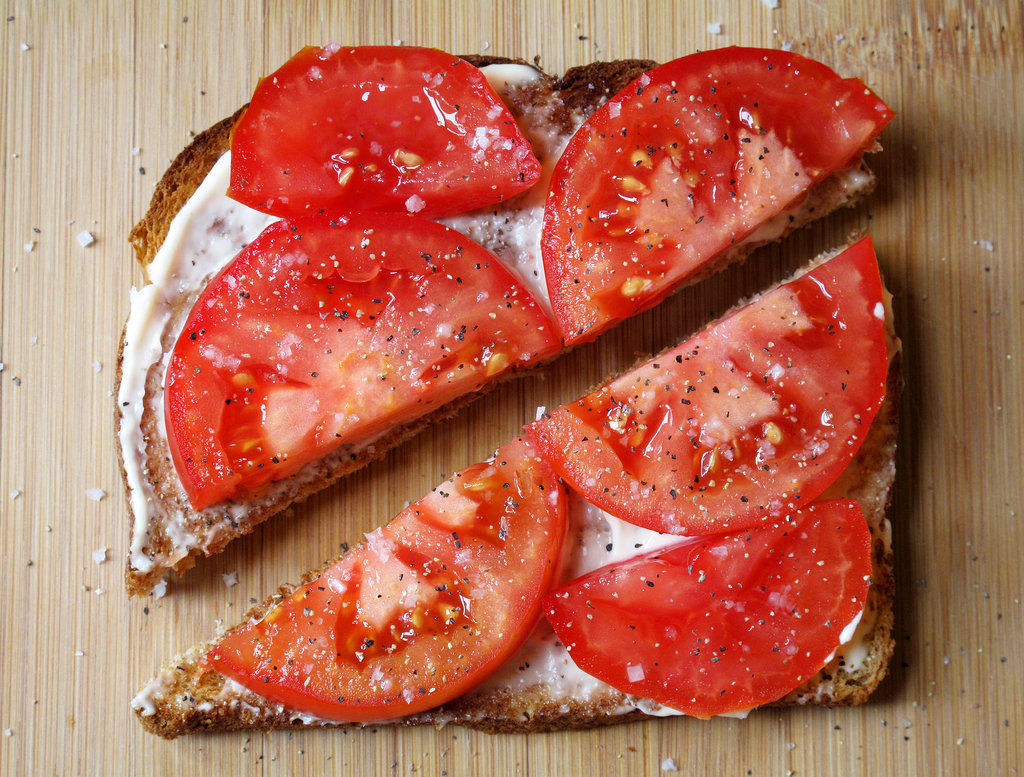 Take advantage of your market's juiciest tomatoes by making a tomato and mayonnaise sandwich [10]. It's a simple equation that is great anytime of the day. If you hate mayo, try serving it up with a garlicky aioli.
Peanut Butter and Jelly Waffle 'Wich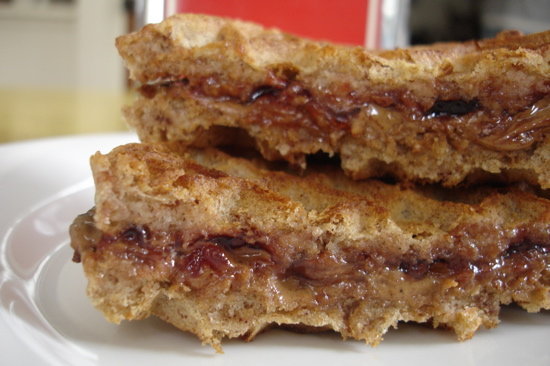 Nix the bread and use toaster waffles instead for this fun take on a peanut butter and jelly sandwich [11].
Milano Cookies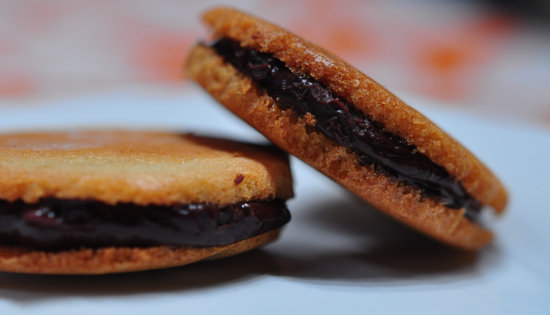 This delicate sandwich cookie [12] has been a grocery store favorite of many for years, and they are surprisingly easy to make at home!
Finger Sandwiches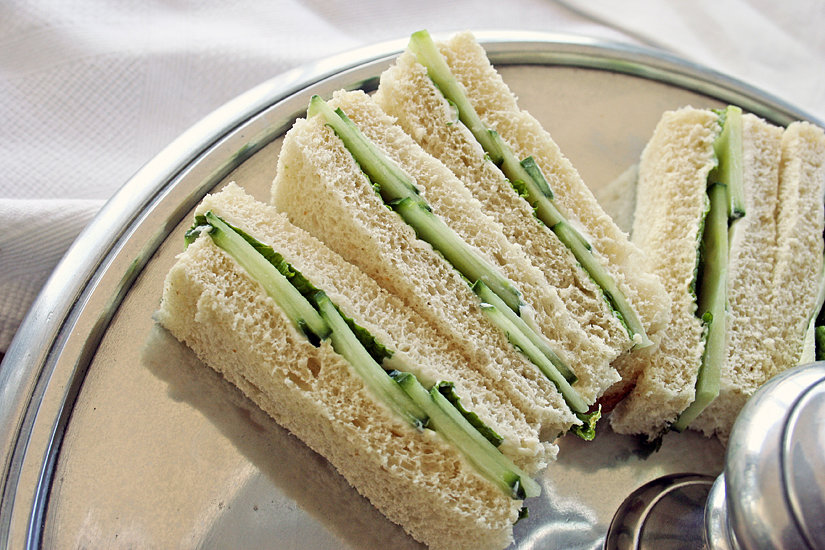 Hosting a tea party, bridal shower, or looking to upgrade snack time? Try finger sandwiches [13] in varieties like smoked salmon and cucumber. Pinkies up, optional.
Ham, Egg, and Cheese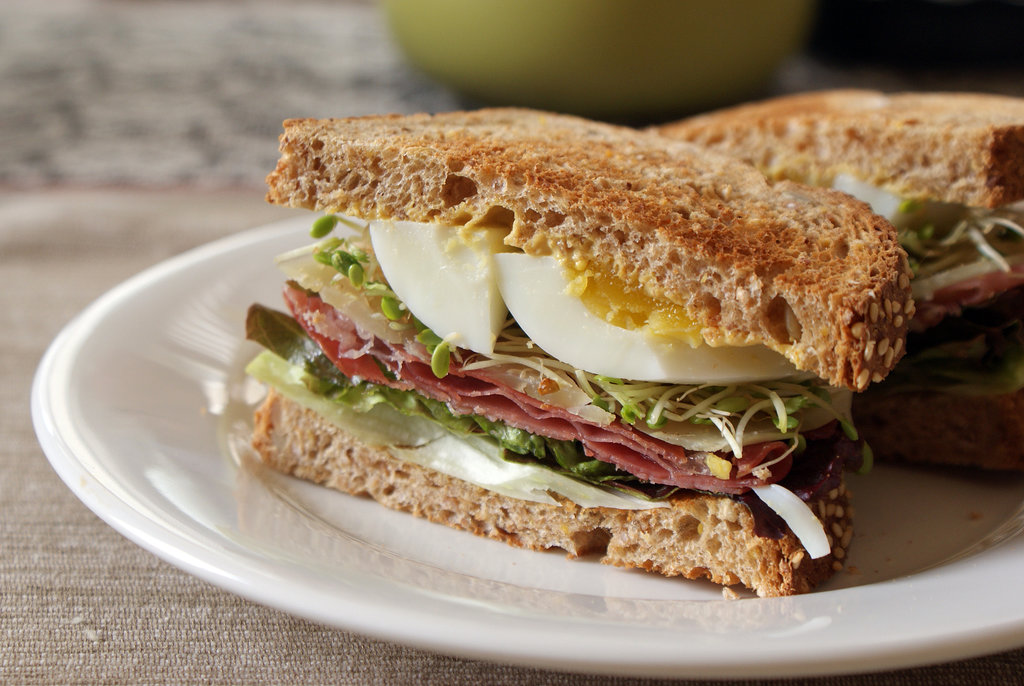 This is ham and cheese [14] reinvented, with the addition of egg and sprouts. The hearty ingredients will keep for about as long as this substantial sandwich should tide you over.
Classic BLT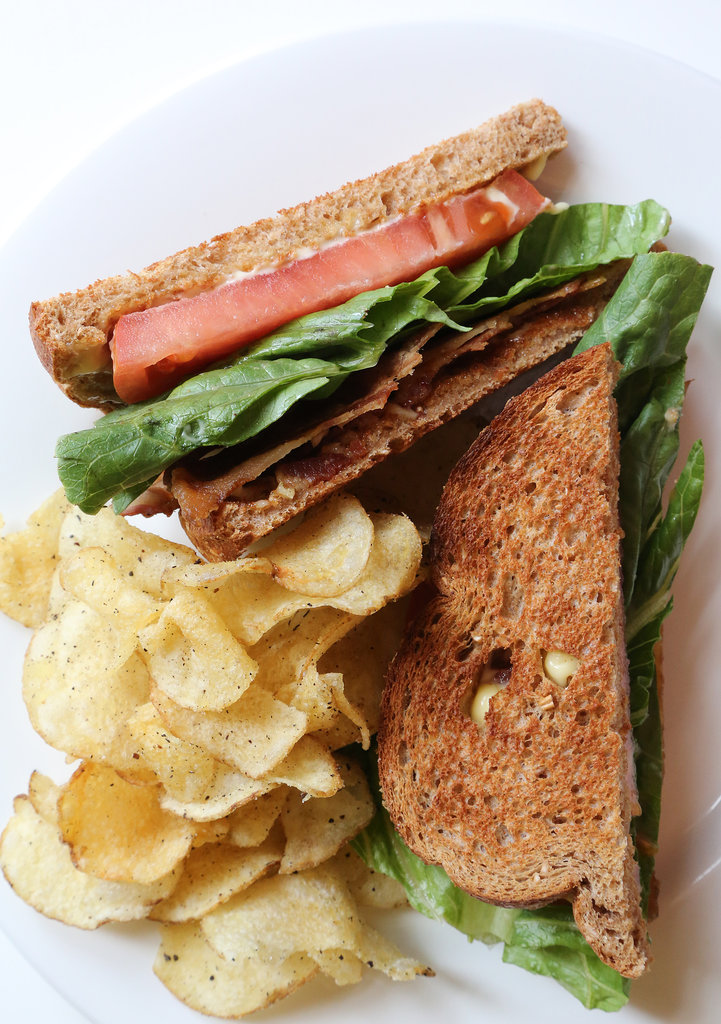 This traditional BLT [15] is pretty much perfect just the way it is. While you can serve the trio of ingredients on fancy bread, we prefer to keep it simple on toasted whole wheat.
Meatball Sandwich
This hearty meatball sandwich [16] is messy in all the right ways. The layers of flavor on brioche will leave you stuffed and satisfied.