Scallops With Tomatoes, Leeks, and Polenta
Savory Sight: Seared Scallops With Roasted Tomatoes and Polenta
The perfect balance of savory flavors, this recipe from kitchenwlittleb combines the best of the ocean and the garden for a deliciously wholesome meal.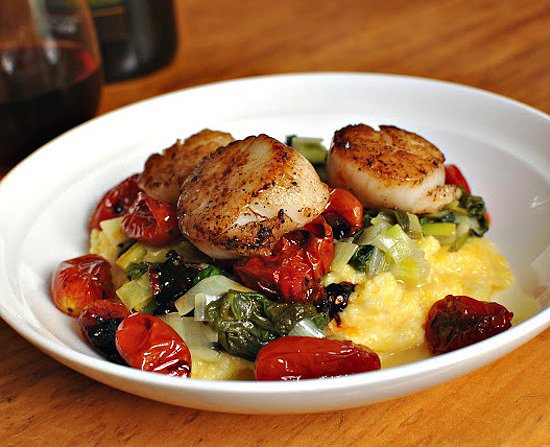 I paired these buttery pan-seared scallops with oven-roasted tomatoes and sautéed leeks mixed with spinach, and I served it over a feta-infused polenta. The combination was amazing. The scallops were meaty and well-seasoned, the tomatoes served as a good charred base, the leeks and spinach added sweetness, and the polenta added a good creamy and filling base.
For more — and the recipe — visit her blog, and be sure to share your food photos via Savory Sights on POPSUGAR Social or by starting your own blog. If you're on Instagram, then chime in on the conversation with the hashtag #savorysight.