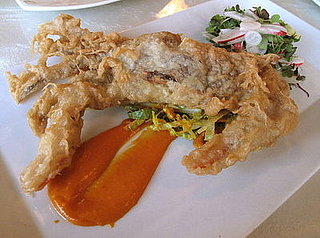 Jun 17 2009 - 4:30am
I've got roots in Houston, TX, home of some of the world's best steak and Tex-Mex. But on a recent return to Bayou City, I was eager to check out some dramatically different local fare that's garnered a lot of national attention. That would be the refined Gulf Coast seafood served at Reef, the brainchild of 2009 Food & Wine Best New Chef Bryan Caswell.
Although I was expected to be impressed by the food, I was absolutely blown away. Every dish — from the raw appetizer to the sides to the bread — was absolutely spectacular. To say it is my new favorite restaurant experience is an understatement! Read on to scope out one of the nation's best new eateries.