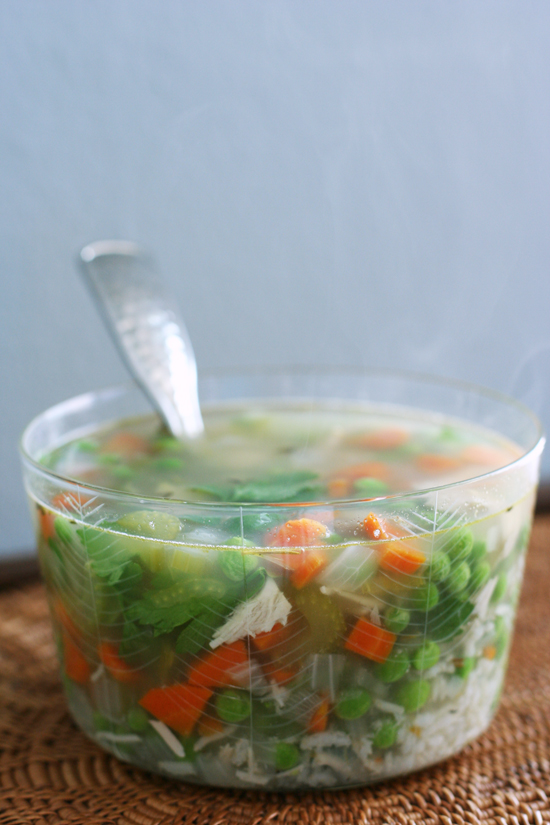 Listen, we get it. After Thanksgiving, you are so done with the kitchen. While we're apt to microwave leftovers for the next few days, it helps to have at least one meal that tastes a little different from the rest. This nourishing soup is also a light reprieve from all the heavy fare.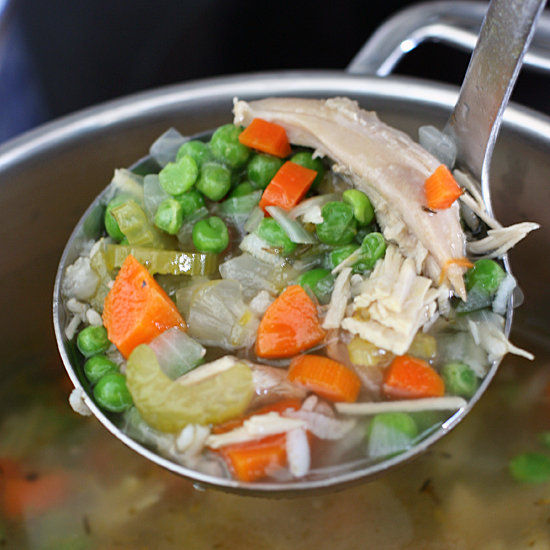 Whole Foods sent us a roast turkey, and alongside it, they also sent along an "after-Thanksgiving turkey soup" recipe. I took inspiration from the recipe, but made it with brown rice instead of egg noodles, as well as my dad's secret ingredient for just about anything.
Keep reading to find out the secret ingredient, then make the easy leftover turkey soup.