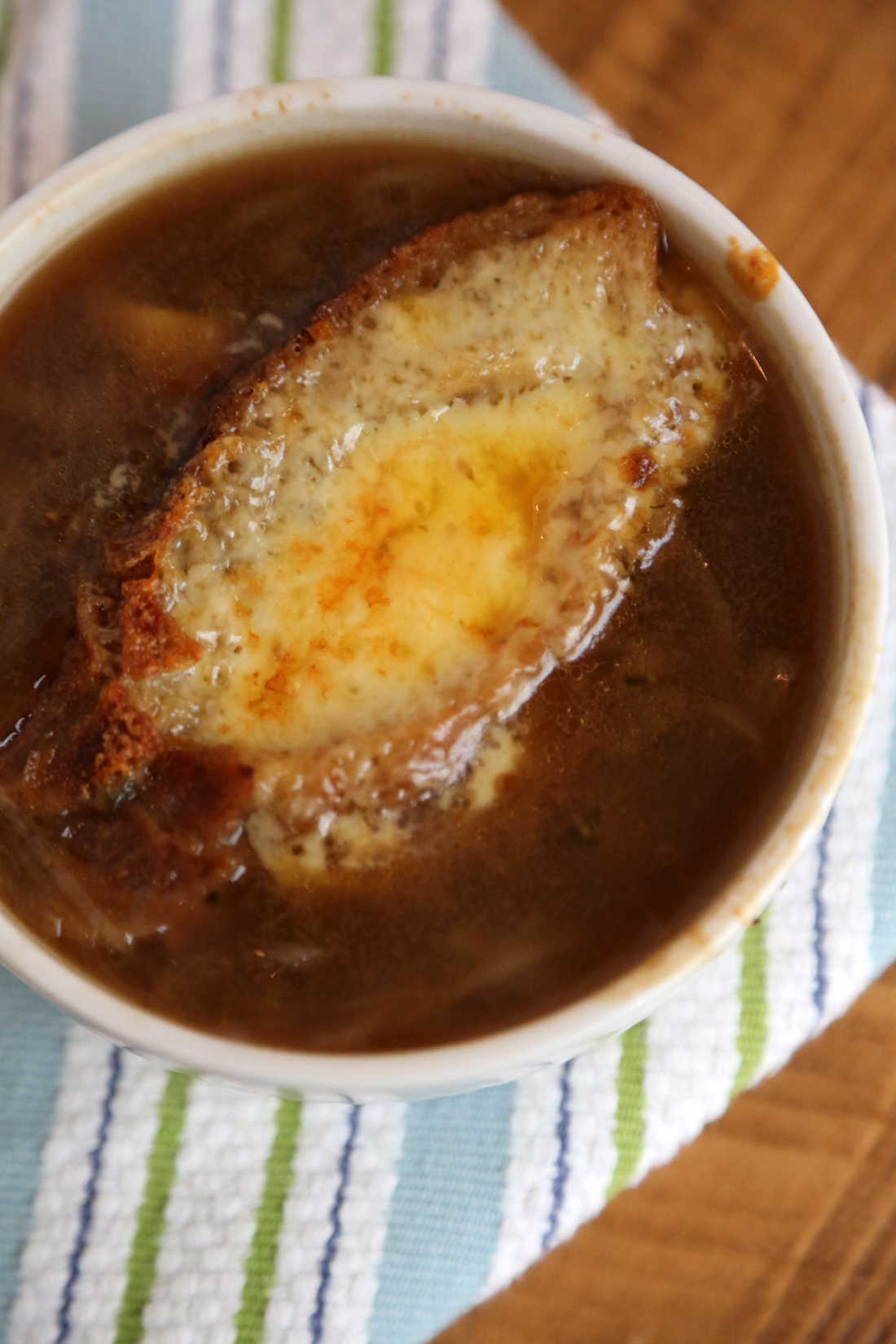 You're probably scratching your head wondering why this picture, which looks strangely like French onion soup, is labeled Irish onion soup. Well, let me explain. It's a jazzed-up variation of the classic onion- and bread-topped soup that uses two important Irish ingredients: Guinness and aged cheddar cheese.
It has the same flavors as the traditional rendition, but the beer provides a delicious complexity, and the cheese adds a delicate nuttiness. It's so good that it might just be my new favorite French onion soup recipe!
I highly recommend you serve it tonight or on St. Patrick's Day. Learn how to make it now.