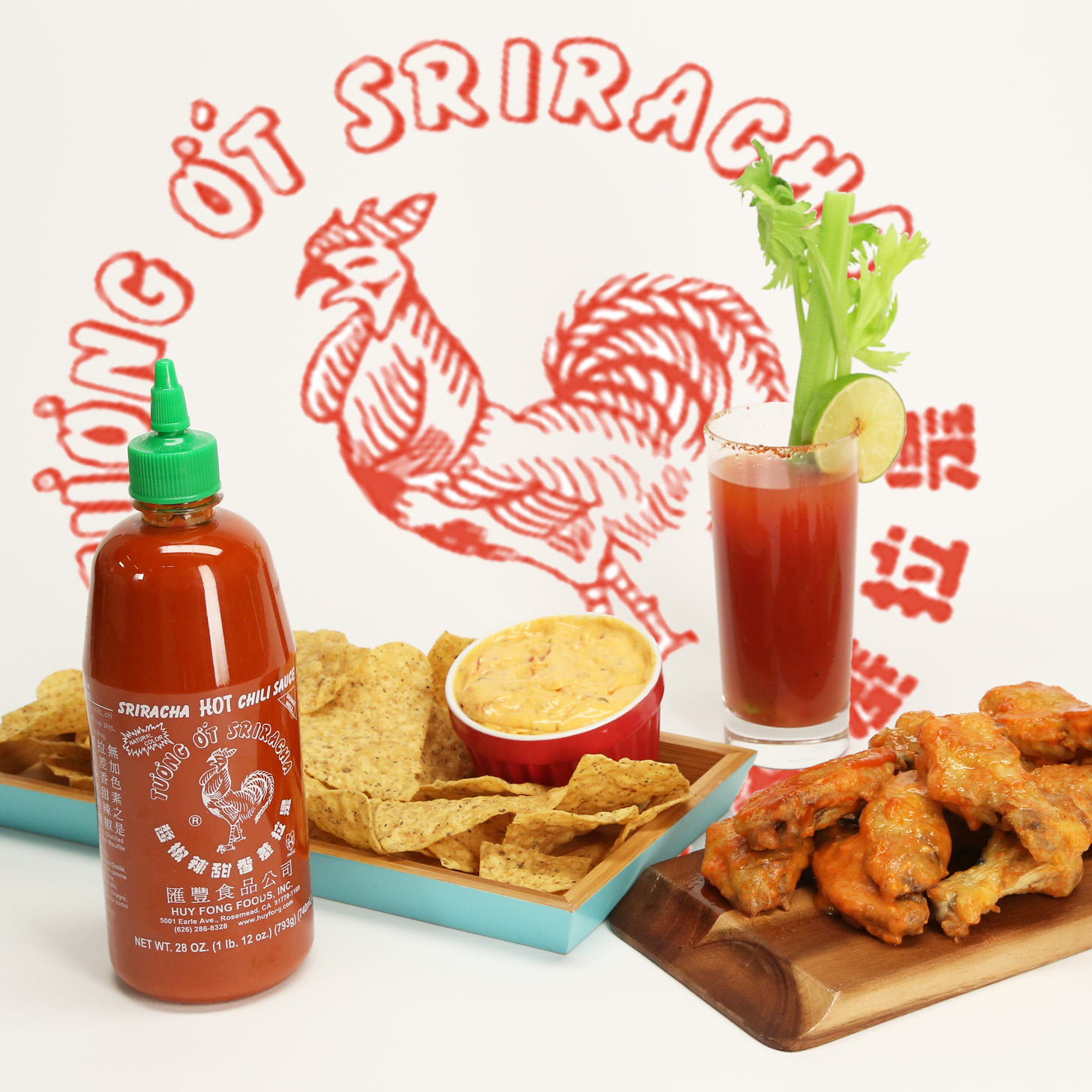 We're sad to say Huy Fong's sriracha factory is once again in jeopardy. While the bottles are still stocked at grocery stores, be sure to make all your favorite sriracha-spiced dishes along with these three indulgent bites that star sriracha.
On Brandi: Ann Taylor Loft top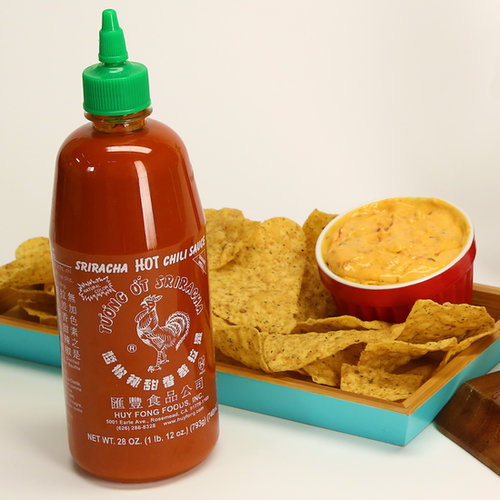 From Brandi Milloy, POPSUGAR Food
Sriracha Nacho Dip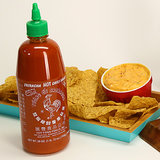 Ingredients
1 pound Velveta cheese
1 12-ounce can tomatoes and green chilis
1/4 cup sriracha chili sauce
Directions
Melt cheese with tomatoes and green chillis until smooth. Stir in sriracha chili sauce.
Serve warm with tortilla chips.
Information
Category

Dips, Snacks

Cuisine

Mexican

Yield

Serves 4-6
From Brandi Milloy, POPSUGAR Food
Sriracha Wing Sauce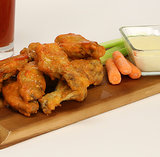 Ingredients
12 fried chicken wings
2 tablespoons melted butter
1 tablespoon garlic, diced
1 cup sriracha chili sauce
1 bottle ranch dressing, for dipping
Celery and carrot sticks, optional
Directions
Mix melted butter with garlic and sriracha. Toss wings with sauce.
Serve warm with ranch dressing on the side with celery and carrots sticks.
Information
Category

Appetizers, Poultry

Cuisine

North American

Yield

Serves 2-3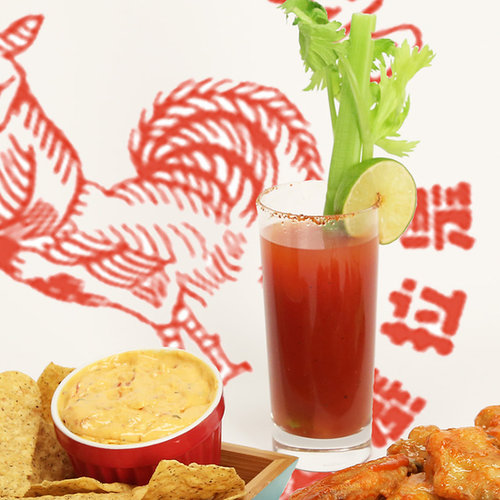 From Brandi Milloy, POPSUGAR Food
Bloody Rooster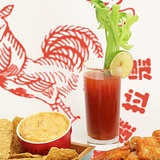 Ingredients
2 ounces vodka
4 ounces tomato juice
1/2 ounce lemon juice
2 pinches celery seed
2 pinches cracked black pepper
2 dashes worcestershire sauce
3 dashes sriracha chili sauce
Lime wedge
Tajin Clásico chili-lime seasoning
Directions
Into an ice-filled shaker, mix vodka, tomato juice, lemon juice, celery seed, pepper, Worcestershire sauce, and sriracha.
Rim collins glass with lime wedge, and then dip into Tajin chili-lime seasoning. Pour cocktail (and ice) into the glass, and garnish with the celery stalk and lime wedge.
Information
Category

Cocktails, Drinks

Cuisine

North American

Yield

1 cocktail