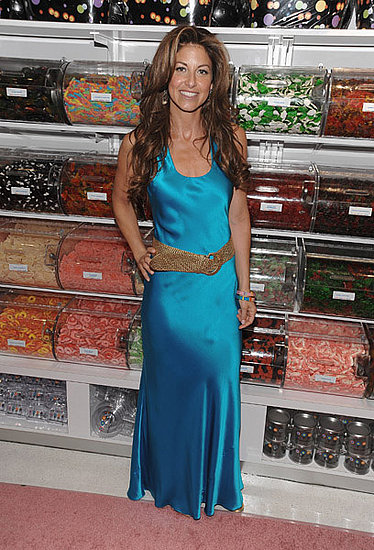 Oct 31 2008 - 5:30am
Just in time for Halloween, Dylan's Candy Bar in New York City has expanded. An additional 5,000 square feet have been added, making it the largest candy store in the world. Opened in September 2001 by Dylan Lauren, daughter of fashion icon Ralph, the store sells more than 5,000 varieties of candy — from bulk chocolate treats and gummy candies to 21 different colors of M&Ms and novelty sweets such as three-foot-tall lollipops and candy mobile phones. A real-life Candyland, Dylan's is a destination for kids and adults alike with its candy-themed clothing and jewelry, a private party room, and a soda shop.
To celebrate the store's expansion, Dylan's hosted a grand reopening party earlier this week that brought out the child in all of its attendees, including yours truly! Here's my behind-the-scenes look at the fiesta.