Textured Side: Sautéed Spinach with Pine Nuts & Golden Raisins
Textured Side: Sautéed Spinach with Pine Nuts & Golden Raisins
Spinach is one of my favorite things to cook. Whether it's put into a salad or cooked into a casserole, I absolutely love the way it tastes. I recently came across a simple recipe for spinach sautéed with pine nuts and golden raisins. While I have put raisins in many a spinach salad, I've never put them in cooked spinach. I think the squishy texture of the raisins will go nicely with the slightly wilted spinach. To get the recipe and try it for yourself, read more.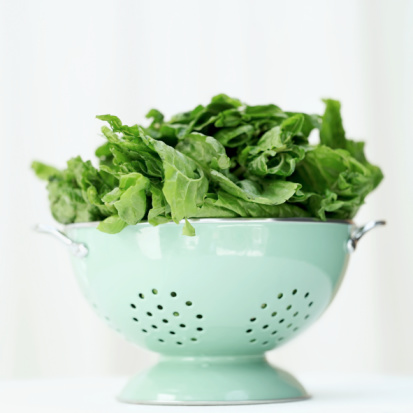 From Eating Well
Sauteed Spinach with Pine Nuts & Golden Raisins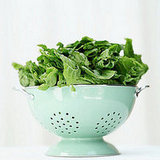 Ingredients
2 teaspoons extra-virgin olive oil
2 tablespoons golden raisins
1 tablespoon pine nuts
2 cloves garlic, minced
1 10-ounce bag fresh spinach, tough stems removed
2 teaspoons balsamic vinegar
1/8 teaspoon salt
1 tablespoon shaved Parmesan cheese
Freshly ground pepper to taste
Directions
Heat oil in a large nonstick skillet or Dutch oven over medium-high heat.
Add raisins, pine nuts and garlic; cook, stirring, until fragrant, about 30 seconds.
Add spinach and cook, stirring, until just wilted, about 2 minutes.
Remove from heat; stir in vinegar and salt.
Serve immediately, sprinkled with Parmesan and pepper.
Information
Category

Side Dishes, Vegetables