Arguably the most fun part of Christmas parties is pulling out your beloved ugly Christmas sweaters [1]. The more puffs, decor, and sequined appliqués, the better. However, take things a step further by icing cookies, inspired by these notoriously bad Christmas sweater designs. Gaudy snowmen? Check. Bright, blazing Christmas trees? Check. Naughty or nice? Check (the latter one). Glean some awesomely bad decorating tips from these cookies.
Source: Etsy user GuiltyConfections [2]
One-of-a-Kind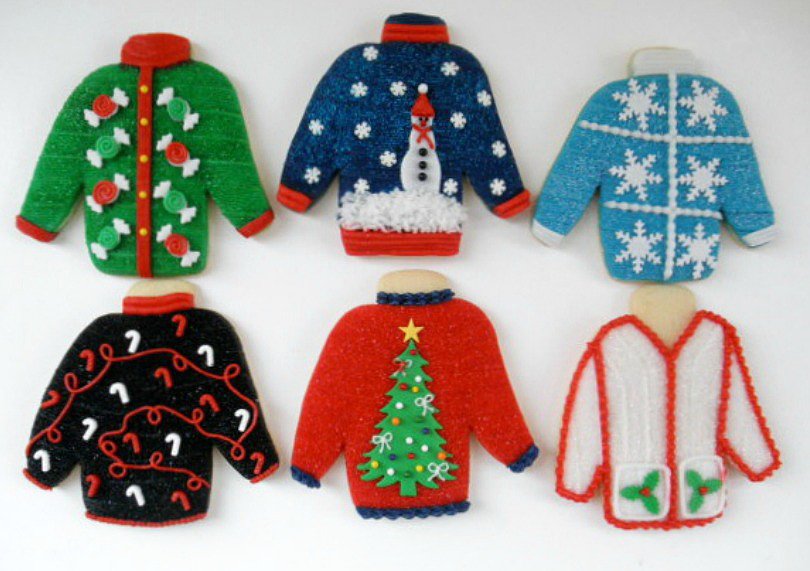 The beauty of ugly Christmas sweaters is that they are one-of-a-kind, so make each cookie unique. Candy, snowmen, snowflakes, candy canes, Christmas trees, and holly all look lovely piped upon a sweater cookie.
Source: The Partiologist [3]
Sprinkles!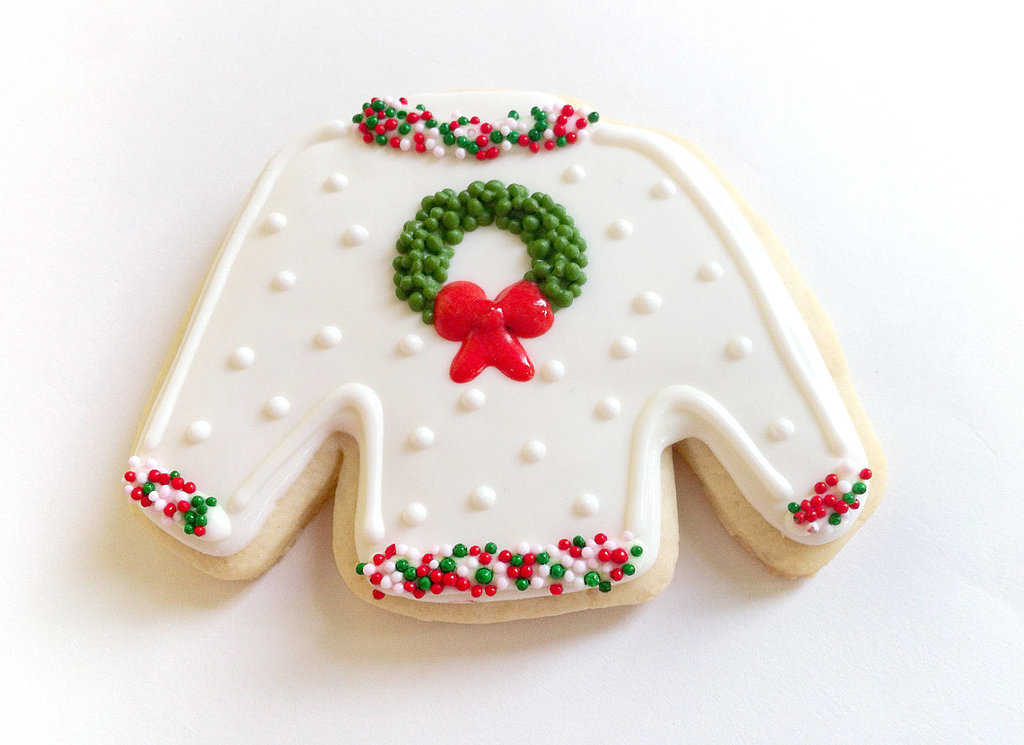 Don't skimp on the sprinkles. They'll add color and texture to the cookie's appearance and will make the cookie crunchy with every bite.
Source: Etsy user GuiltyConfections [4]
Piping Only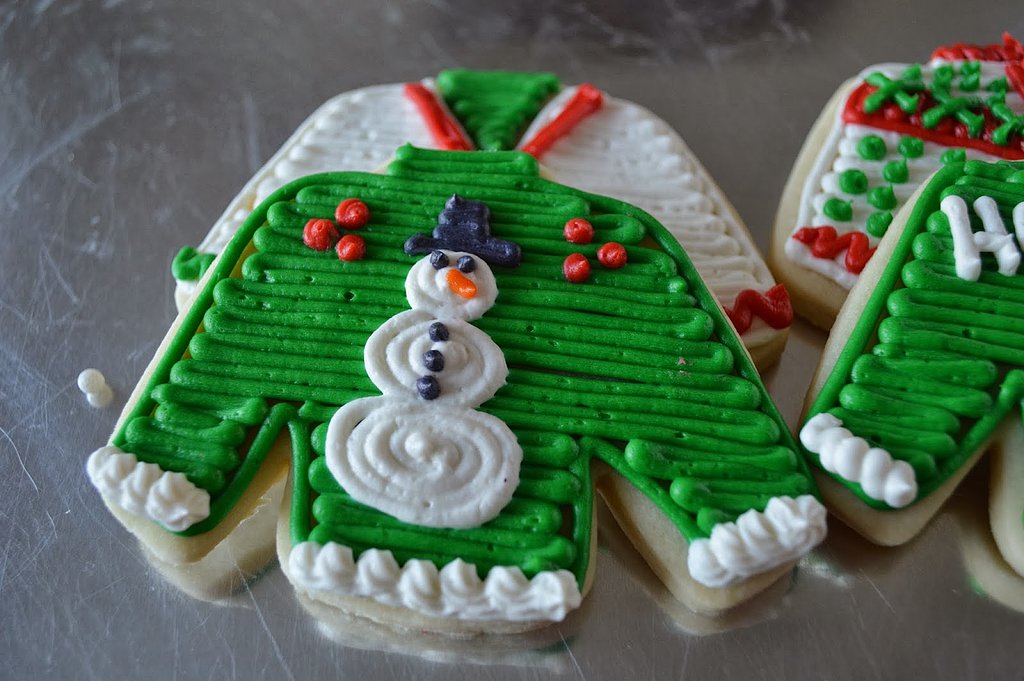 With the hectic holiday season, sometimes there simply isn't time to dip the cookies in royal icing. Instead, pipe on the colored icing with a small round piping tip [5] to give the cookies an enticing texture.
Source: Bake Me Happy [6]
Small Piping Tips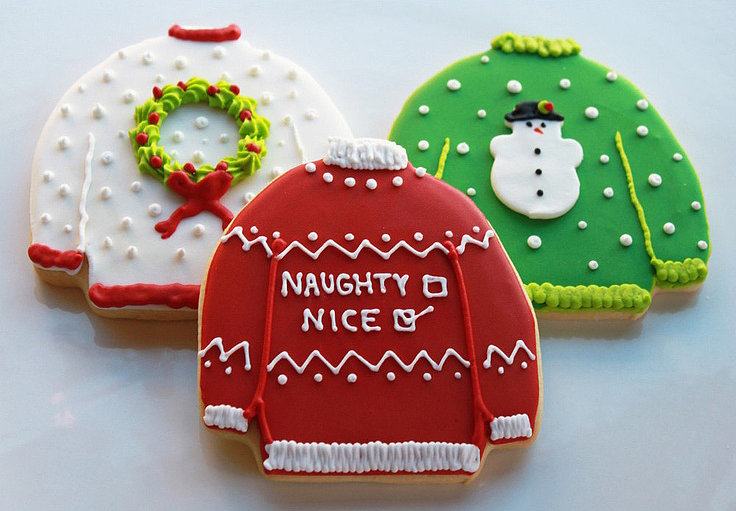 If there is more time, dip the cookies in royal icing, allow them to dry, then pipe on the details. Create dots, zigzags, sweater collars and cuffs, and even letters, which will pop against the smooth, glossy royal icing.
Source: Etsy user whippedbakeshop [7]
Edible Ink Pens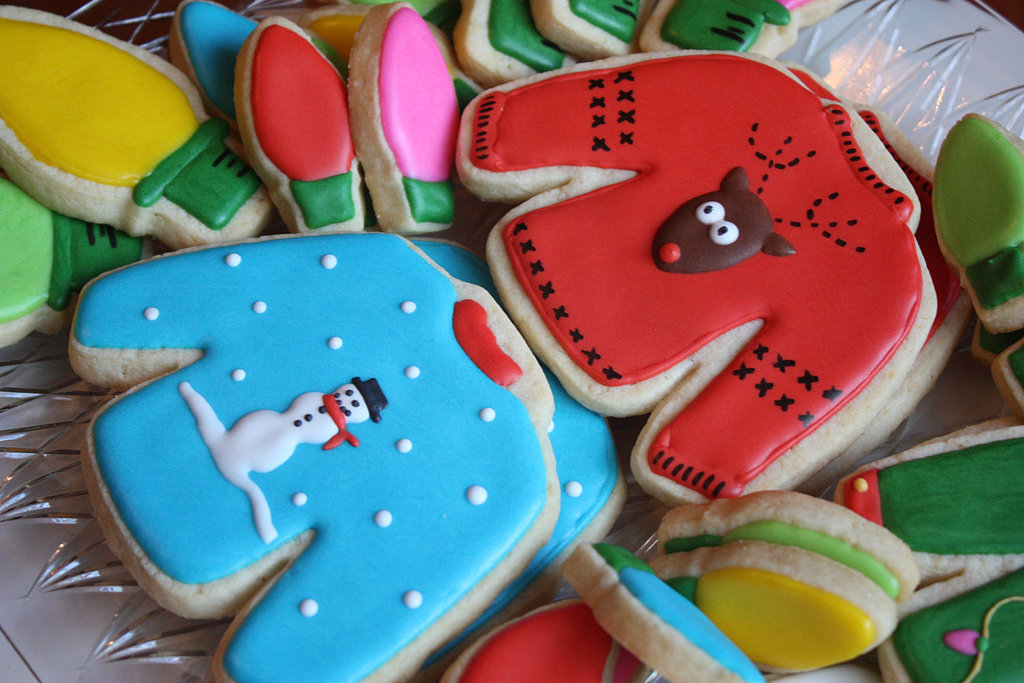 For those who aren't piping geniuses, edible ink pens [8] can be of great service. Once the royal icing has dried, draw on the details like little hash marks and "X"s, which look like stitching on this Rudolph sweater cookie [9].
Source: Etsy user WhimsicalOriginalsDB [10]
Inject Some Humor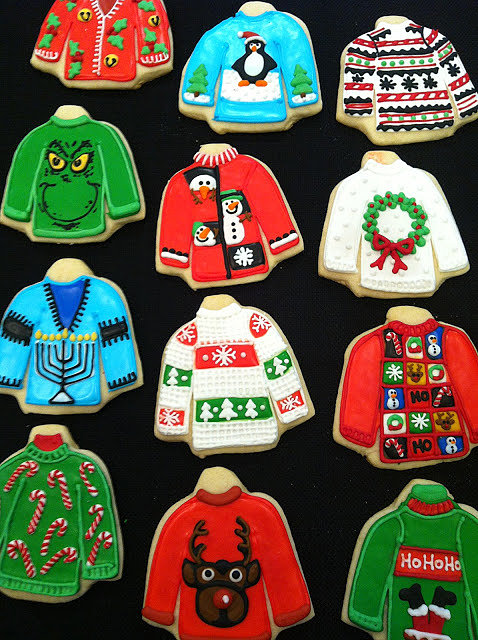 Follow the example of that peeping snowman, devilish Grinch, and Santa stuck in the chimney. Make your ugly sweater cookies utterly grin-inducing.
Source: Well Mixed Sweets [11]
Ugly Sweater Cookie Kit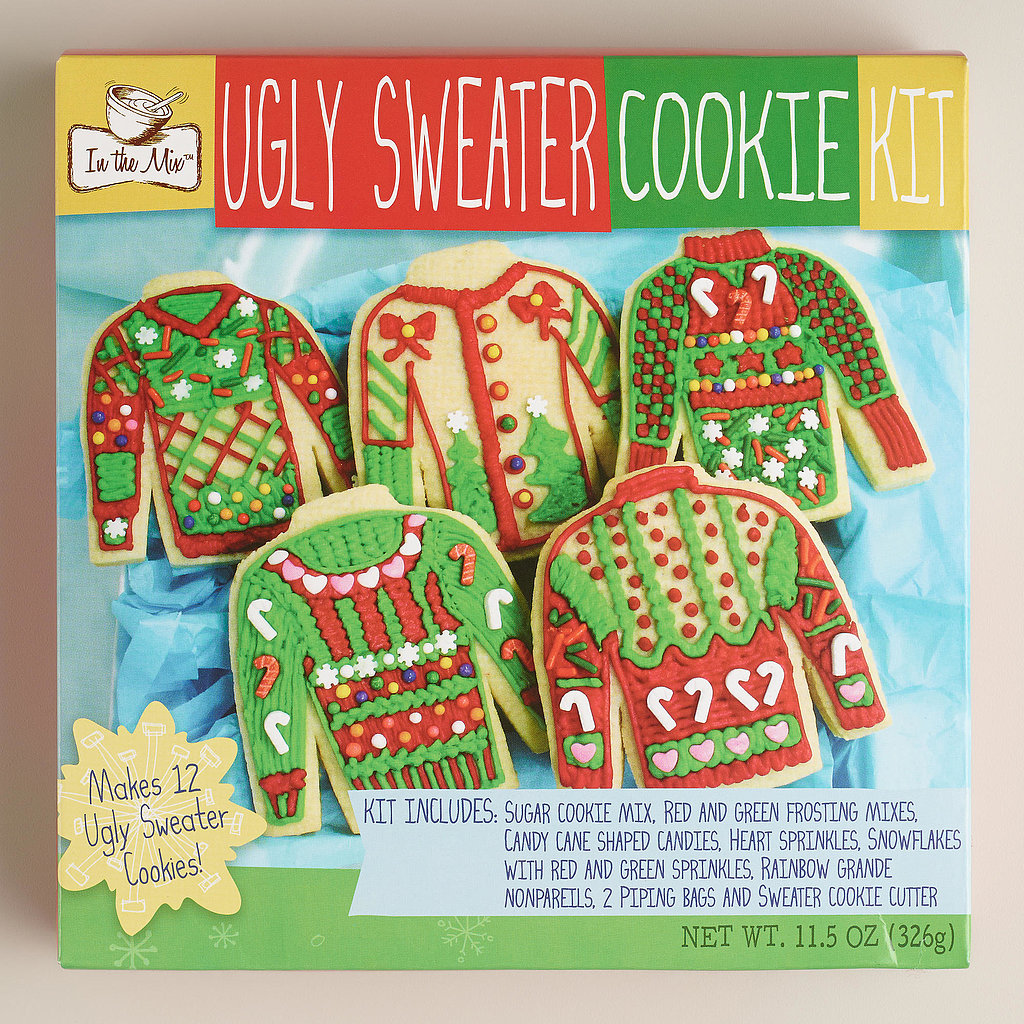 Wondering where to get a sweater cookie cutter in the first place? This Ugly Sweater Cookie Kit [12] ($4, originally $6) comes fully loaded with cookie dough mix, icing, decorative sprinkles, and the essential cookie cutter.