You might think it's a crime not to see a bowl of homemade mashed potatoes on your Thanksgiving table, but traditional recipes don't offer much nutritionally. For a vitamin A boost and a side dish that's so full of fiber, it can help you feel fuller so you eat less, make this year's mash with sweet potatoes instead.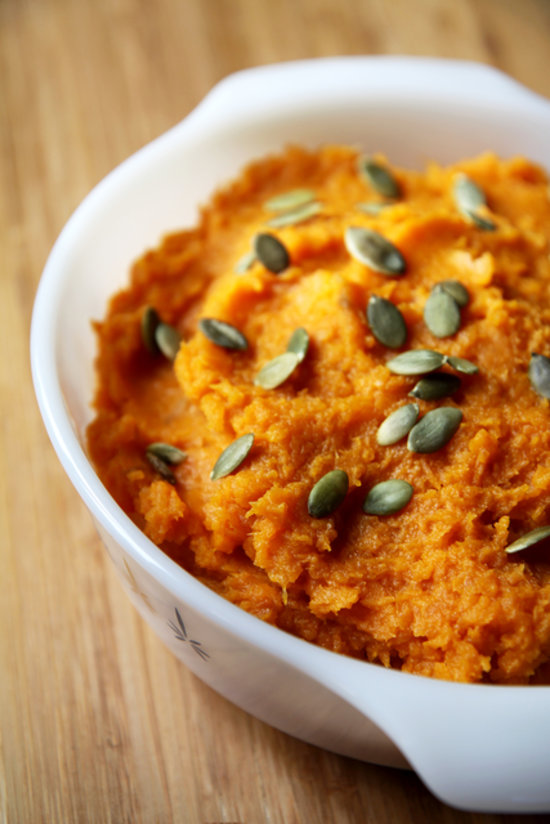 Mashed sweet potato recipes are often sweetened with maple syrup and cinnamon, but this one uses a spicier calorie-free kick with cumin and cayenne instead. And not just for their fabulous flavor, both cumin and cayenne help with digestion — something we could all use after a huge Thanksgiving feast. Cumin also offers iron for energy and boosts immunity, and the capsaicin in cayenne stimulates secretions that help to clear mucus from your nose and congestion in your lungs.
Made without any butter or butter substitutes, this side dish will please your vegan-loving friends as well as those trying to watch their waistline — it's only 157 calories per serving. Keep reading for this savory sweet potato recipe.