All this warm weather and strong rays of sunshine have gotten us oh-so ready for the shift in seasons. My suggestions for when the mercury rises? Keep close to a pool, seek refuge by a fan, and stay out of a steamy kitchen. Above all else, remember that icy cocktails, light meals, and frosty desserts are the best remedy for sizzling days; here are a handful of cool ideas.
Arnold Palmer Granita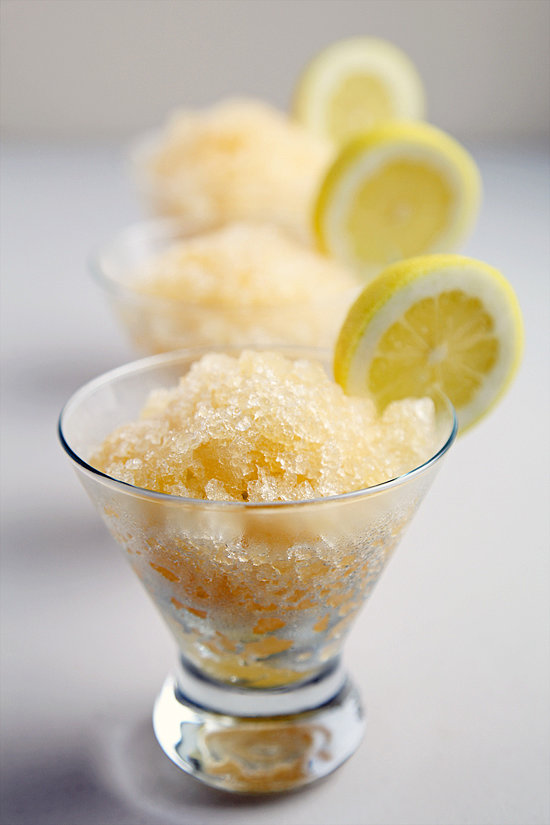 What would you do for a Arnold Palmer granita [1]? Have no fear — you can make a slushy version of the iced tea/lemonade in the comfort of your own kitchen.
Waldorf Salad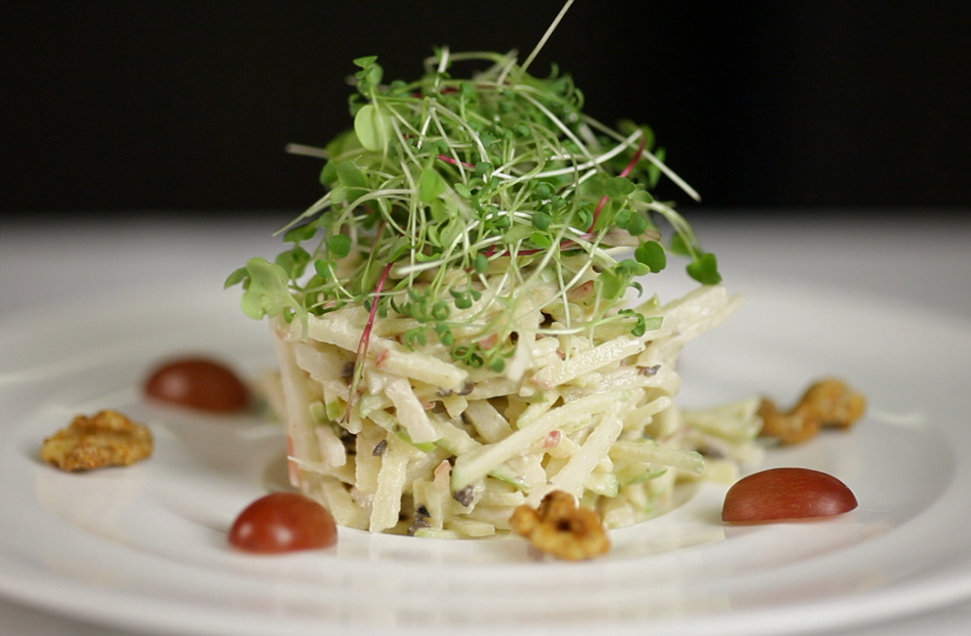 Get this famous dish! The famed waldorf salad [2] from the Waldorf-Astoria in NYC will have everyone asking for seconds — or thirds!
Shrimp Cocktail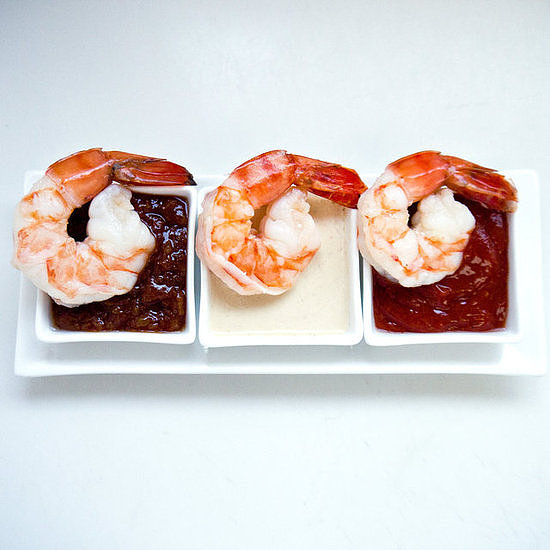 Shrimp cocktail [3] is a dish perfect for chowing down on poolside.
Gazpacho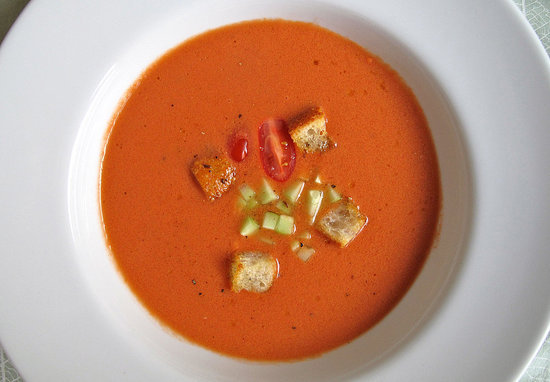 A cooling bowl of classic Spanish gazpacho [4] won't go unnoticed or unappreciated. This is the perfect recipe for a hot Summer night!
Summer Fruit Salad With Mint
Make the most of sweet fruits by tossing them together in an easy salad with mint [5].
Ceviche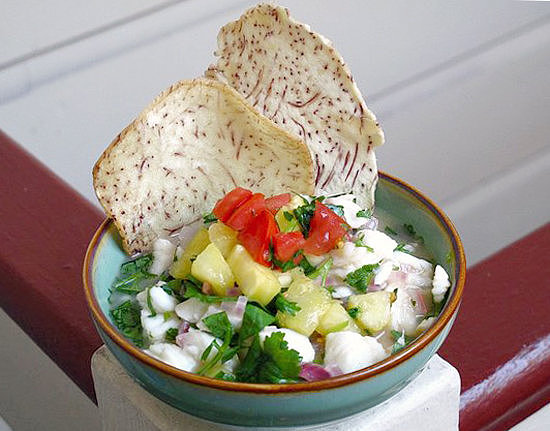 Take an unexpected twist on your standard ceviche recipe with this tropical ceviche [6], made sweet with coconut and pineapple.
Fizzy Gin and Lavender Lemonade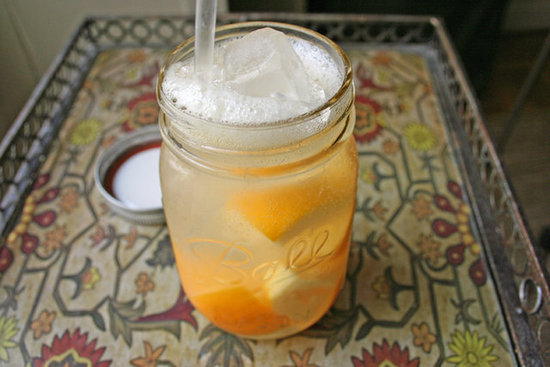 A pretty and boozy adult treat comes in the form of this refreshing fizzy gin and lavender lemonade [7].
Rice Salad With Sweet Herbs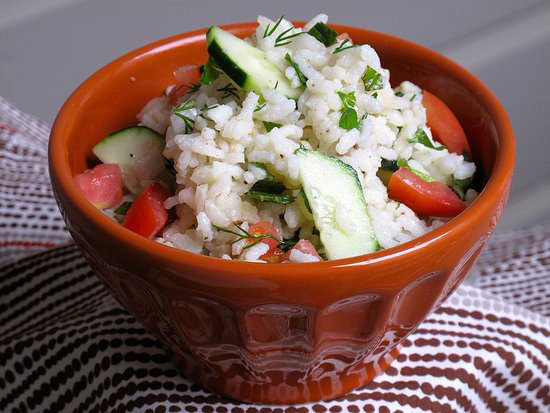 A simple dish of rice salad with sweet herbs [8] is a great option for an easy side.
Turkey Club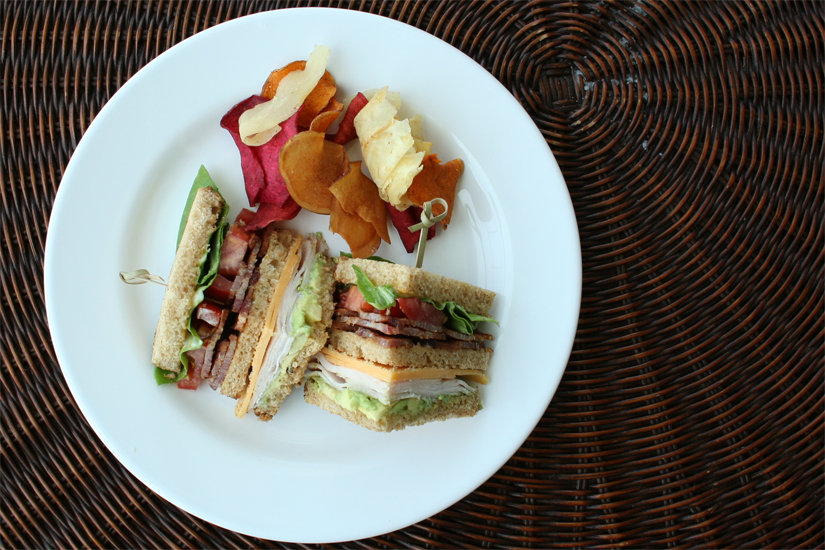 A classic turkey club [9] topped off with the winning combination of crispy bacon, avocado, and cheddar is the perfect sandwich to help welcome warmer weather.
Greek Frozen Yogurt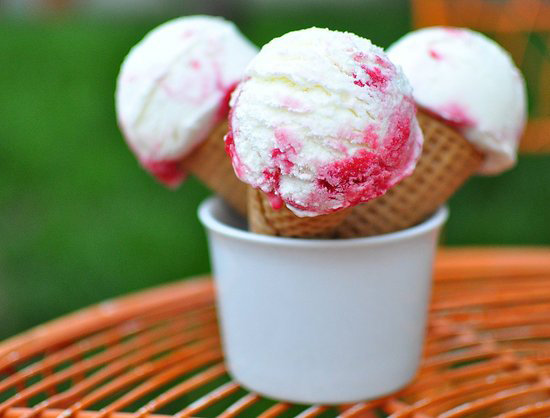 Could these cones filled with Greek frozen yogurt with raspberry swirl [10] get any cuter? We think not!