My favorite part of any wedding [1] is the cocktail hour! It's after the ceremony, but before the dinner, so it's the first time that all the guests mingle. Plus, there are plenty of drinks and tons of delicious hors d'oeurves to nibble on. If you're planning your wedding and are looking for inspiration when it comes to the appetizer hour, I've got you covered! Here are 10 of our most elegant finger foods.
Baked Oysters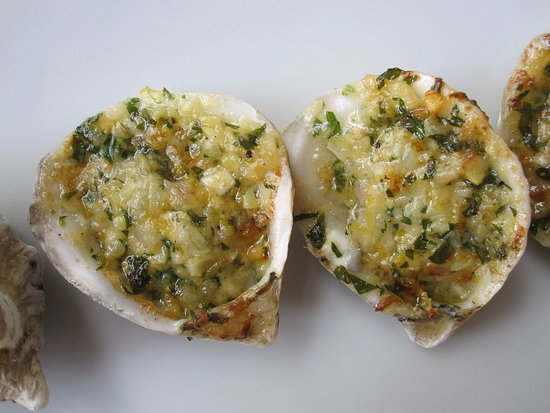 Nothing is more celebratory than oysters and champagne! This recipe [2] takes raw oysters on the half shell and tops them with parmesan cheese, garlic, and herbs. They're baked until they're buttery and golden. Yum!
Red Potatoes With Tomato-Avocado Salsa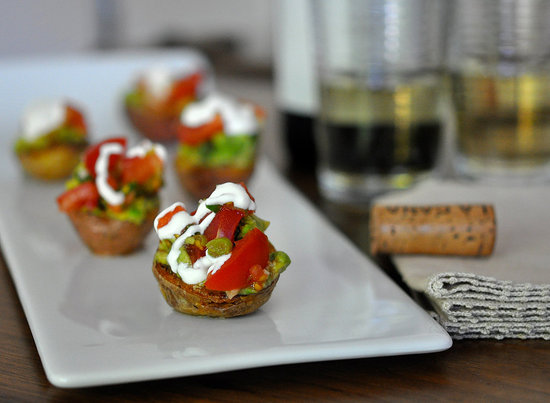 These colorful canapes [3] would be delicious at a Latin-themed wedding [4]. Offer them with a dry sparkler or a fruit-forward tequila cocktail.
Antipasto Skewers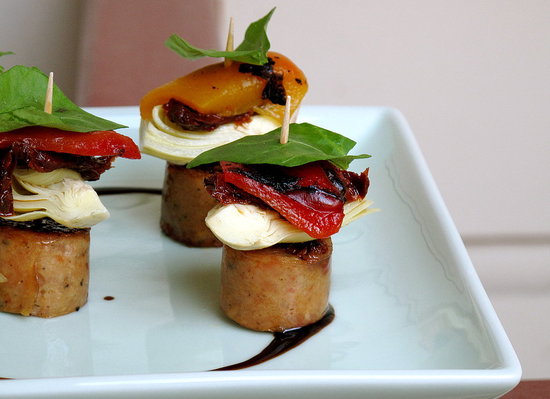 For a casual outdoor affair, pair these antipasto skewers [5] with sangria.
Chilled Corn Soup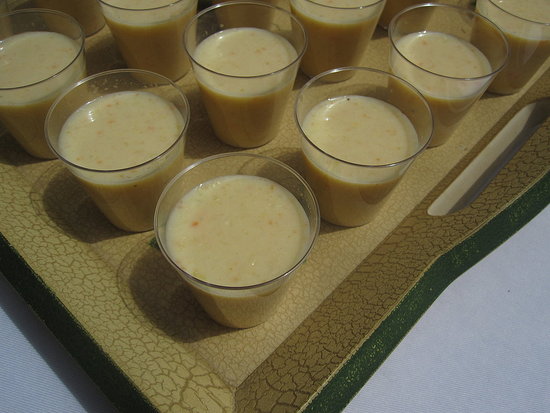 If your wedding [6] is in the middle of Summer, offer shot glasses of a refreshing cold soup. I love this chilled corn soup [7] because it's silky, flavorful, and vegetarian.
Prosciutto-Wrapped Mozzarella Skewers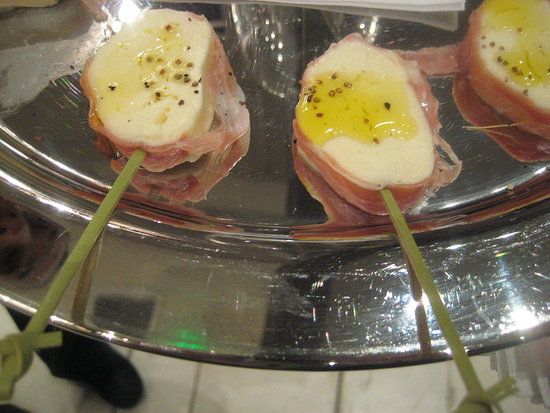 Fresh mozzarella that's wrapped in salty prosciutto is an easy, but satisfying bite. Here's how it's done [8].
Lamb Lollipops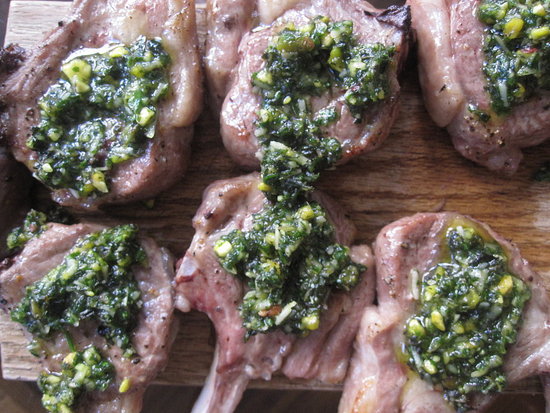 These lamb lollipops [9] are juicy and addictive. The mint-pistachio pesto that's on top of the lamb pairs wonderfully with buttery white wine.
Goat Cheese Endive Bites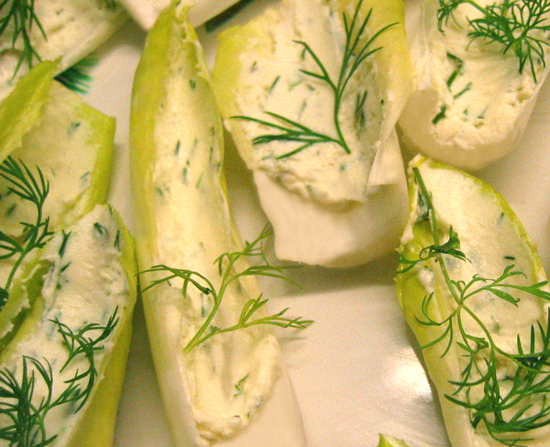 Endive is an elegant edible serving vessel and this recipe [10] fills the crunchy leaf boats with a creamy goat cheese dill mixture.
Mini Twice-Baked Potatoes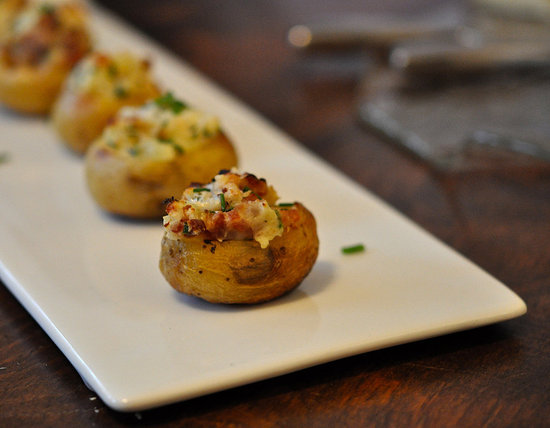 This vegetarian appetizer [11] is the perfect bite of potato. It's cheesy, creamy, and delicious.
Parmesan Fricos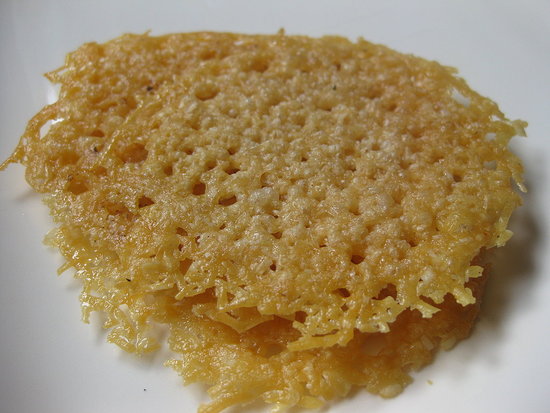 Although a frico [12] is simply cheese that's baked until it's crisped and browned, it's a sophisticated appetizer that's downright scrumptious. Serve with dry sparkling Rosé.
Shrimp Cocktail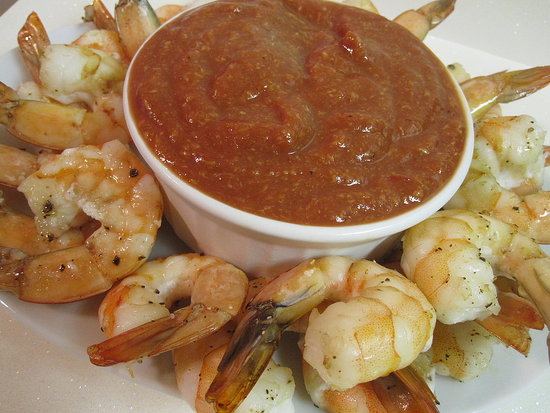 It's always good to have at least one classic, crowd-pleasing dish on your wedding [13] menu and you can't go wrong with shrimp cocktail [14].