Wine Review: 2006 Schramsberg Brut Rosé
Happy Hour: 2006 Schramsberg Brut Rosé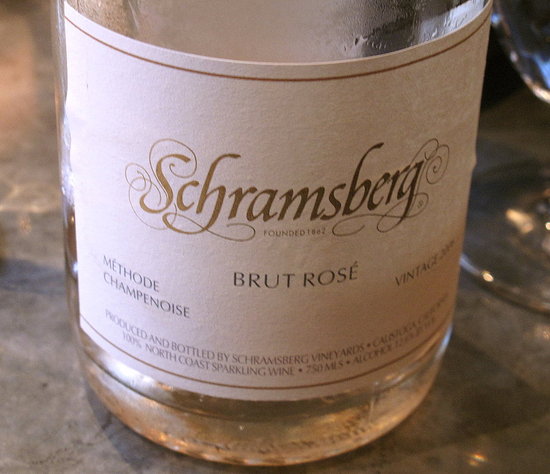 Sparkling wine's rarely inappropriate for an occasion, but there's also hardly a time more fitting to drink it than during the holidays. For a particularly memorable gift, I'll occasionally indulge friends in an over-the-top bottle of bubbly, but with all the festivities that go down between Thanksgiving and Christmas, I typically turn to wines with value.

Overall, American bubbly offers more bank for your buck than French champagnes, and among West Coast sparkling wines, one can hardly get a better value than with Schramsberg. Vintage bubbly is less common and more expensive, but this wine house offers a reasonably-priced selection. Sommelier Eugenio Jardim recently turned me on to the 2006 Rosé ($30).

The blush-tinted bubbly is one of the few left to be hand-riddled in production, and it has a bright, yeasty nose that conjures images of the season's best harvest — apples, pears, cranberries. Like Jardim said, it'd be ideal with Winter squash soup — but it's great alone, too. What are your picks for sparkling wines with value?