Winter Solstice Party
It's the Shortest Day of the Year. Let's Celebrate!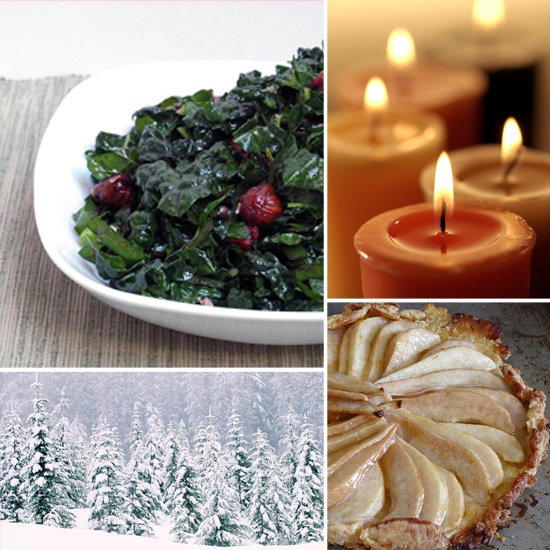 The Mayans may not have been correct about today being the end of the world, but this year, Dec. 21 does mark the shortest, darkest day of the year. It's the Winter solstice, which signifies a turning point in the year. From here on out, the nights will grow shorter and the days longer. We think this is as good a reason as any to celebrate and host a party.

The theme of the party: a cozy Winter night. Invite your friends over for an evening of fun. String fairy lights everywhere and light as many candles as you can (safely). After all, the Winter solstice marks the rebirth of the sun and the reemergence of daylight, so it's only appropriate to celebrate with lights! Play calming folk music like The Wailin' Jennys in the background and bring out the playing cards and dominoes for entertainment.

For scene-setting recipe ideas for your Winter solstice party, keep reading.

Serve delicious, seasonal dishes to celebrate the glorious Winter season. Start the night off with hot mulled wine. Serve a heartwarming and slightly spicy lentil chili. Balance the warm flavors of the wine and chili with a crisp kale and chard salad then finish the night off with a rustic pear galette.

If you decide to host your own Winter solstice party, be sure to take pictures of it, then share them in our Super Special Occasion community group!