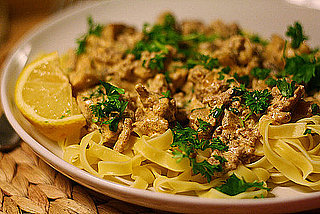 Dec 29 2009 - 5:50am
For us, 2009 was the year when we affected some positive changes — most notably, the unveiling of our fabulous new YumSugar Community, a place to forge new food groups, meet new friends, and, most importantly, share mouthwatering images, kitchen pointers, and your favorite recipes.
And share you most certainly did. From Southern Indian-inspired tandoori turkey to berry lemon meringue cake, this year, our community was bursting at the seams of tried-and-true masterpieces created by you — usually with hunger-inducing photos to prove it! To see a handful of highlights, keep reading.