If you're like me and love to make pizza at home, with tomatoes and bell peppers out of season right now, one sometimes has to get a little more clever when it comes to Winter pizzas. If you have already tried all of those, experiment with butternut squash as an unexpected pizza topping.
Of course, you will have to preroast the squash; I find it easiest to just roast it the night before but you could also pick up a bag of frozen butternut squash and precook it in a saute pan.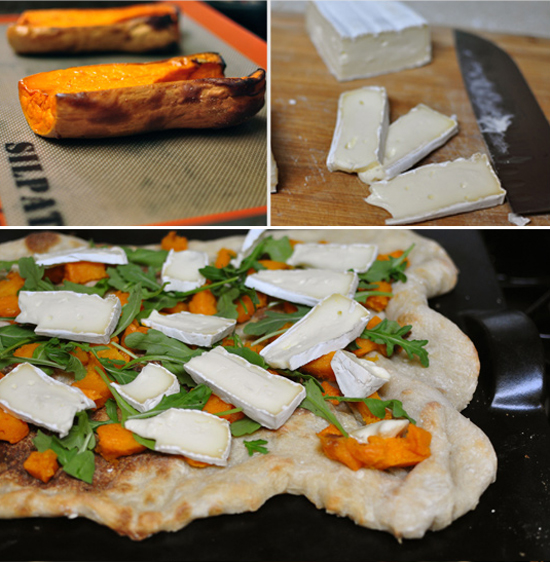 Once the squash is roasted, assembling the pizza is cinch. Drizzle the finished pizza with a touch of walnut oil, which adds even more flavor and richness. Serve it with arugula salad for an easy dinner, or slice it into smaller pizzas for an simple vegetarian appetizer. Skip delivery and make your own pizza pie by
reading more for the recipe.