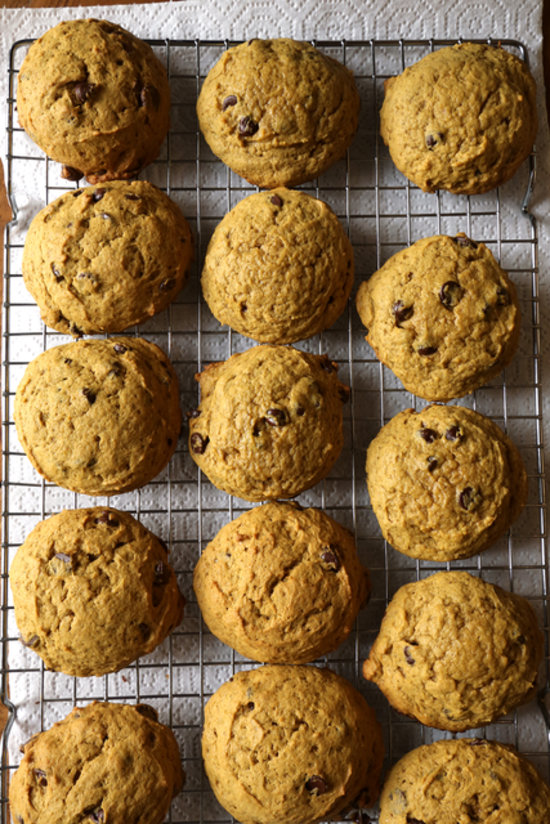 Take pumpkin, and pair it with chocolate chip cookies, and there's no doubt it's a winning dessert recipe.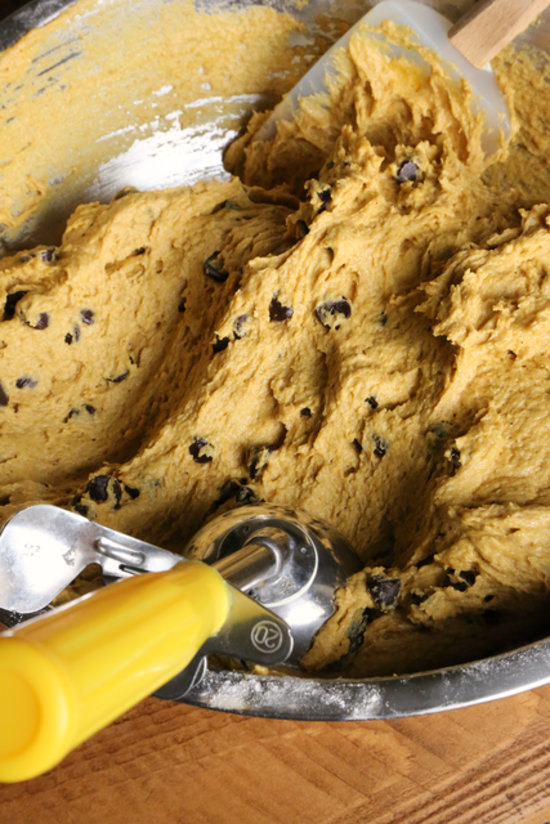 Using an ice cream scooper ensures each cookie is the perfect, pillowy shape and size.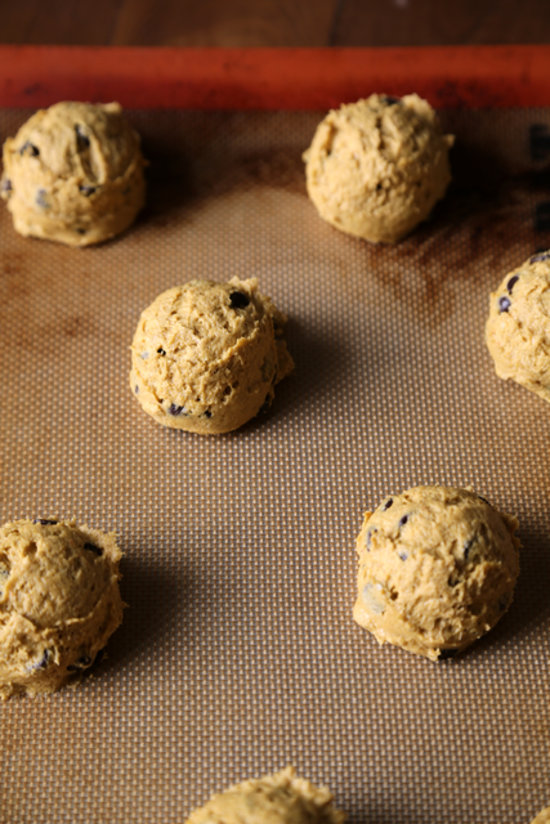 Leave sufficient space between each cookie dough ball, because the dough will spread when baking.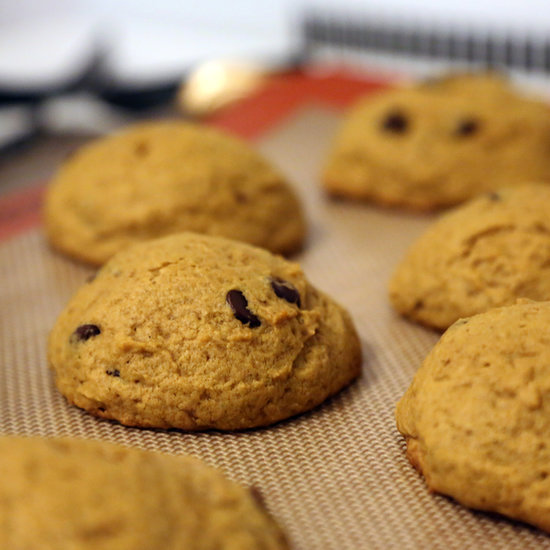 These cookies have plenty of warming spices like cinnamon, clove, nutmeg, and ginger, which will waft throughout the kitchen even hours after baking.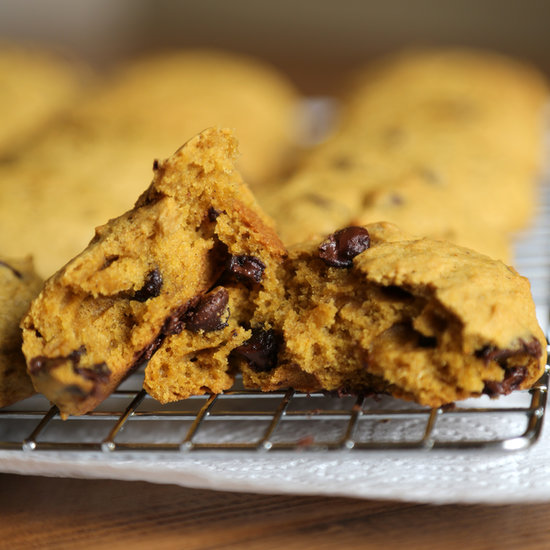 Muffin-like and semisweet, pumpkin chocolate chip cookies double as dessert and an excellent breakfast the next morning.