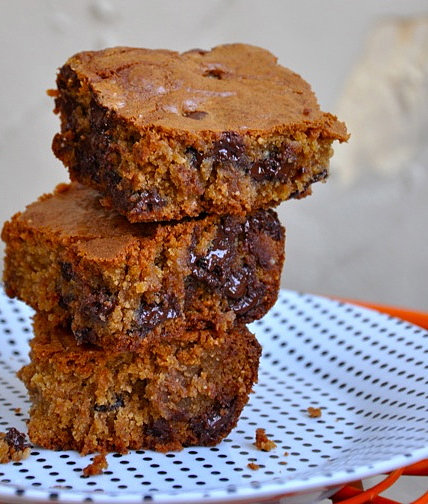 After drooling over Party's
amazing brownies
, I knew I was going to have pull out the butter and flour and get to baking my own batch. Rather than making an uber chocolate one like she did, I opted for a peanut butter and chocolate variation. Initially, I wanted a recipe for chocolate brownies with a peanut butter swirl, but I came across the reverse — peanut butter brownies with chocolate chunks — and had to give it a try!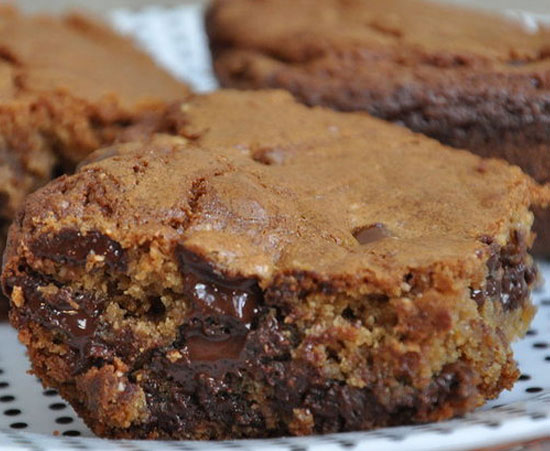 These peanut butter brownies are dense, moist, and full of flavor. I added three quarters of a cup of chocolate chips and next time will make it an even cup, so every bite has both peanut butter and chocolate. These brownies are easy to make and would be out of this world served fresh from the oven with a scoop of
vanilla ice cream
. If you want to earn brownie points with your friends and family who are obsessed with the combination of peanut butter and chocolate,
keep reading.