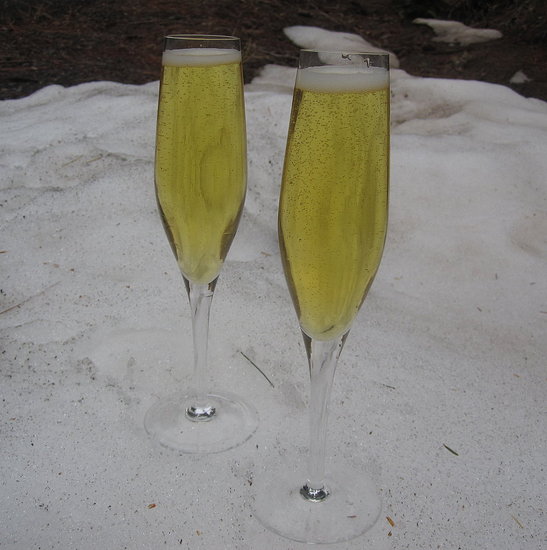 When I was 21 and would raid my dad's liquor cabinet, I was always intrigued by a tall thin bottle filled with a bright yellow liquor. Called Galliano, I wondered if the spirit was named for John Galliano, the designer at Dior.
It's not: Galliano is actually named after an Italian hero, Giuseppe Galliano. The sweet liqueur has a complex vanilla-anise-citrus flavor and is most commonly used in a cocktail called Harvey Wallbanger.
However, Galliano can be used in many other cocktails, like this one, named for the town where it's made. An elegant combination of Galliano, sparkling apple juice, and Prosecco, it's a refreshing bubbly beverage. It makes a great start to the weekend, so get the recipe after the jump.