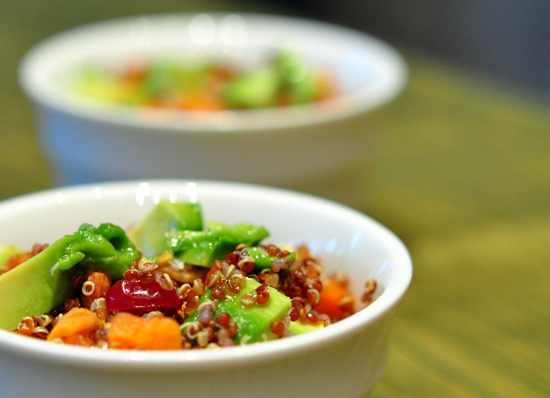 Only a couple weeks ago, Party made a delicious black bean quinoa, and ever since then I've had a hankering for quinoa salad. Recently, I found red quinoa which is very similar to regular quinoa, but with a stunning color.
This uncomplicated recipe combines quinoa, avocado, dried fruit, and nuts dressed in a tart lemon vinaigrette. I didn't have raisins on hand, so I used cranberries and they proved to be a perfect substitute.
This protein-packed dish is a great side or an easy lunch. The salad is nutty, fruity, creamy, and full of satisfying texture. If you want to experiment with quinoa, keep reading for the recipe.