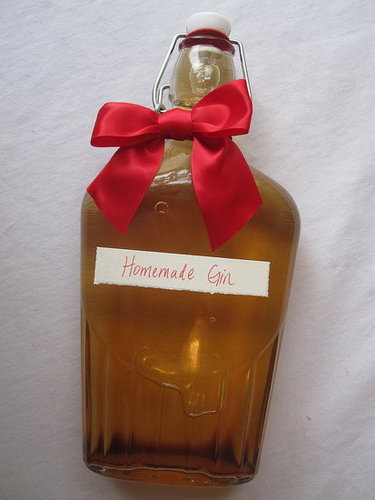 Since a bottle of alcohol is a pretty standard holiday gift, every year I like to make some sort of spirit. Normally I stick to liqueurs like
kahlua
,
Irish cream
, or
limoncello
, but this December, I'm giving homemade gin!
Basically, gin is vodka that's been infused with juniper berries, so it's made like you would any other flavored vodka: let the aromatic seasonings infuse the vodka for a certain amount of time, strain, and then enjoy! The finished product has a cloudy color and classic herbal flavor. Give in a festive bottle or package with tonic, limes, and a couple of glasses.
To check out the easy recipe and watch a video of me making it, keep reading.