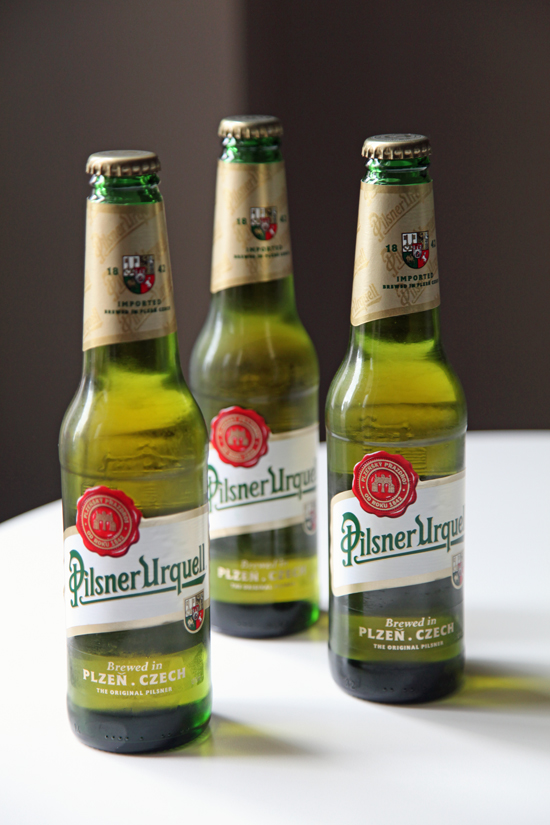 Time for a little history lesson (it'll be fun, I promise!): on Oct. 4, 1842, the first pilsner was born in the town of Pilsen, Czech Republic. That seminal pilsner we speak of is, of course,
Pilsner Urquell
($8 for 6), whose name literally means "the pilsner from the original source."
Since then, imitators have been brewing up beers in this frothy, balanced, and eminently refreshing style in full force. While they do say that imitation is the sincerest form of flattery, I, like many, hold a soft spot in my heart for the original. So when we cracked open a few bottles for an officewide taste test, I was only slightly surprised at the general outcry of praise for the Bohemian brew.