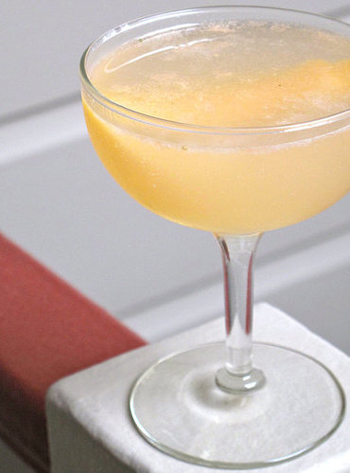 There's no better hair of the dog after a long night out than brunch filled with bottomless mimosas. But if you've grown weary of that mundane combination of orange juice and bubbly, switch up your drinking routine with another Champagne cocktail that's twice as exciting to sip, but just about as easy to prepare.
The Jalisco Flower is a combination of ruby red grapefruit juice and sparkling wine — with a bit of tequila and St-Germain added in to throw your taste buds for a loop. Tart tequila pairs well with the sweet-sour grapefruit juice, while the elderflower liqueur adds complex floral notes and softens the spirit's aggressiveness.

For a delicious new fizzy beverage, read more.