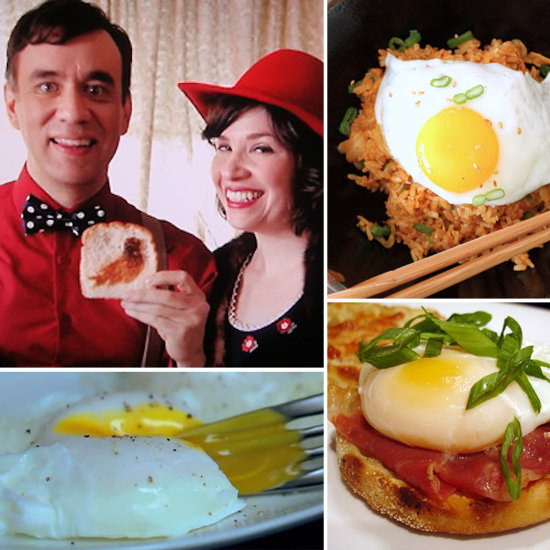 If you're not familiar with the
Portlandia
skit
"Put a Bird on It!"
, it's time to get watching — and I'll say "you're welcome!" in advance. While you may not be branding bird silhouettes onto pieces of toast, I've found my own foodie spin on how to put a bird on it this Spring. In honor of National Egg Month, here are five everyday dishes that are taken to the next level with the addition of a tasty egg.
Pasta. Pasta and eggs may seem like a strange combination, but it shouldn't. While lots of pasta carbonara dishes bring an egg to the table, fried or poached eggs paired with a plate of simple pasta makes for a great go-to dish when you're in a bind for time or you'd like to keep things a little more budget-conscious.
Oatmeal. If you're always reaching for an oatmeal recipe that's sweet, put a twist on your morning routine and opt for an oatmeal recipe that's on the savory side: Asian-inspired savory oatmeal topped off with an over-easy egg.
Salads. Simple mixed greens get a welcome makeover when topped off with a poached egg or two. Just make sure to keep things light in the dressing department; you don't want too many flavors competing on your plate!

Keep reading for two more easy ways to put a bird on it.