Sure, multisided box graters offer different sizes and shapes, but for us, the most essential grating tool to have in the kitchen is the classic Microplane ($15), which produces a pillow of fluffy, lightweight, snowflake-like zest. Almost every chef has one, and here's why: it's portable, handheld, produces even shreds, and is super easy to clean.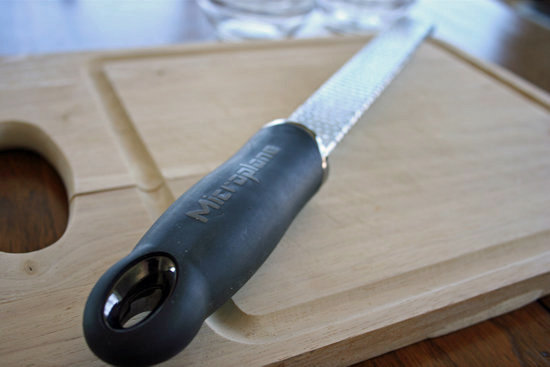 The
Microplane
was originally used as a woodworking tool, yet in 1994, by pure accident a housewife picked up her husband's new Microplane tool and used it to zest an orange for her cake recipe. The company realized her accidental genius and
rebranded the item for kitchens
, too.
See what makes the Microplane so great.