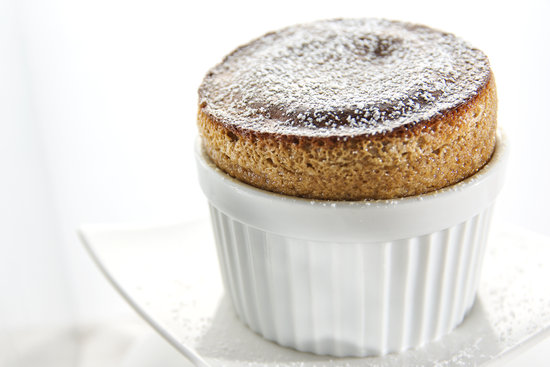 In our experience, few foods instill more fear in the home cook than light and airy soufflés; we'd like to change that. While they'll never be a dump-and-stir operation, with a few — OK, 10 — tips you'll be on your way to adding this impressive dish to your repertoire.
Do read the recipe not once, but twice. It's important to understand the order of operations, as some steps require precise timing in order to garner the desired results.
Do make certain to have your mise en place, meaning make certain to have all of your ingredients prepped according to the ingredients list and set out in front of you, rather than winging it and getting ingredients ready during the cookery process, as timing is crucial particularly when preparing the custard base.
Do separate the eggs when they're still chilled from the fridge; cold eggs separate easier and have less chance of the yolk breaking and therefore introducing fat to the white (a big no-no). Once the eggs are separated make sure to allow them to come to room temperature before proceeding, as room-temperature egg whites whip up better.
Don't forget to brush the ramekin(s) with melted butter and then coat them with granulated sugar (for sweet soufflés) or finely grated parmesan cheese (for savory) as the gritty texture will help the soufflé climb up the sides of the ramekin, and encourage proper puffing.
Do ensure that no residual grease remains on the mixing bowl or whisk, as the egg whites will not whip up properly if they mingle with fat. To do this, lightly dampen a paper towel with vinegar and wipe the paper towel over the surface of the whisk and bowl.
Keep reading for five more indispensable tips for successful soufflé cookery.