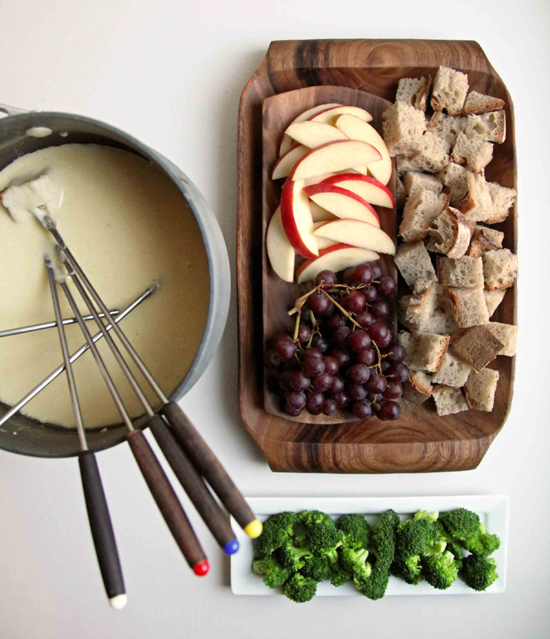 When I was first introduced to fondue as a child by my fromage-fiend mother, I simply didn't get it. Granted, at the time I was in the throes of a regrettable melted-cheese phobia, so when we'd dine on this cheesy delight, I'd sullenly munch on cubes of crusty bread and the other accoutrement. Thankfully, I came to my senses in my teens, and have since dived into fondue-fanaticism full force.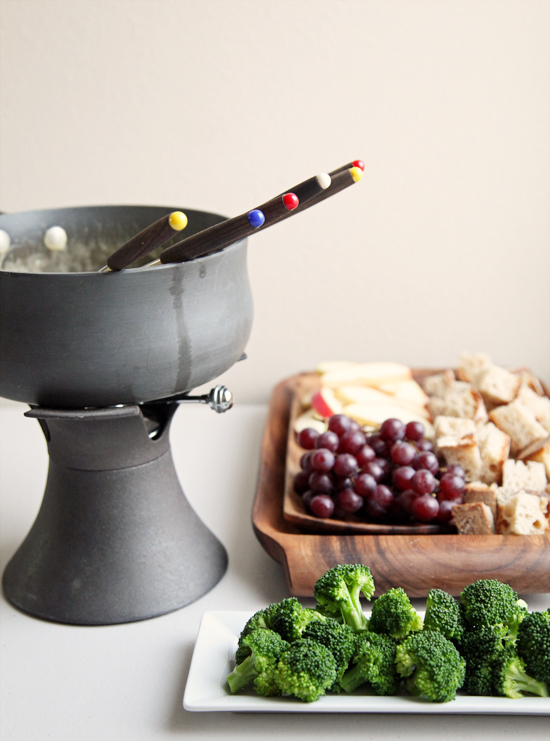 Gooey and rich, this Swiss dish is meant to be lingered over with friends or a loved one, and is especially apropos during the chilly Winter months. Better yet, fondue is one of those seemingly fussy dishes that's extremely easy to re-create at home, provided one has the requisite equipment. Here I'm using a vintage fondue stand and a standard saucepan, but if I were to invest in another set-up it'd be this ingenious set-up from Trudeau

($80) that comes highly recommended by the fine folk at Cook's Country. Other than that it's just a bit of minor prep work (cubing bread, assembling other accoutrement, shredding cheese) and a quick turn in a pot and you're good to go. Just don't forget to pair it with good company and a glass (or two) of crisp white wine!