Do you have a nostalgic love for Stretch Island's classic fruit leathers but wish they came in a less sticky and therefore more convenient form? Then the latest addition to the brand's fruit-snack family might just be for you.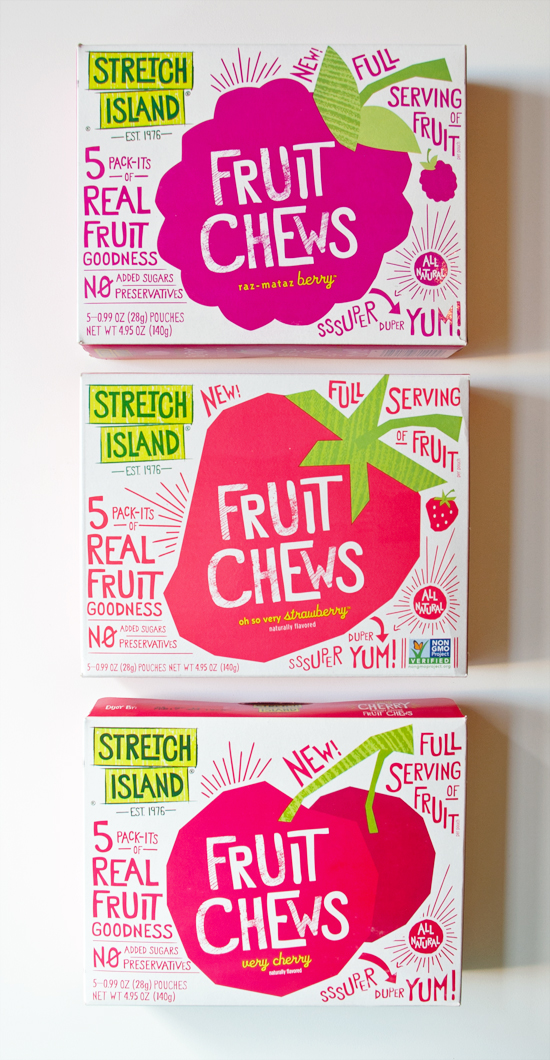 Similar in size to more traditional fruit snacks but with a texture and flavor consistent with the wholesome snack company's other products, these fruit chews are easy to eat on the go — and a boon to those with a busy lifestyle.
We rallied our tasting panel to ask for their thoughts on Stretch Island's fruit chew flavors.
Stretch Island Oh So Very Strawberry Fruit Chews
Tart and tangy with a true-to-life dried strawberry flavor, these tiny fruit chews were a fast favorite among our tasting crew. Most found that they successfully captured the essence of strawberry and were enticing — even dangerous. As one taster put it, "I could eat 500 of these — but that might be the problem."
Tasters' average rating:

Keep reading to find out how the cherry and raspberry iterations fared.