We've got a new partnership with the recipe, equipment, and product testing gurus at America's Test Kitchen; they'll be sharing some of their time-tested recipes and technical expertise with us. Today, America's Test Kitchen shares smart ingredient substitutions for a St. Patrick's Day favorite, shepherd's pie.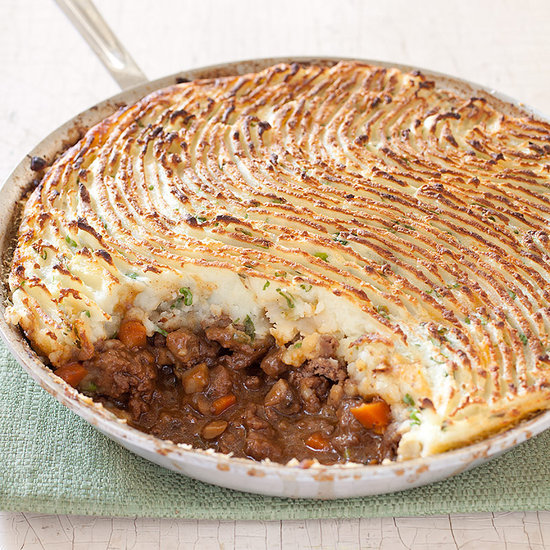 Shepherd's pie, a meaty filling topped with rich mashed potatoes, can be pub grub at its very best. However, at more than 700 calories and 40 grams of fat per serving, it's decidedly not dainty fare. In our lightened up version, we wanted to retain the heartiness and rib-sticking qualities of this classic Irish dish while streamlining its numbers. Our shepherd's pie is cooked in and served straight from the skillet. An aromatic beef mixture is topped with creamy scallion mashed potatoes, which are piped evenly on top and scored with a fork before a brief finish under the broiler for perfectly golden-crispy ridges. Sláinte!
Why this recipe works: For a lower-fat shepherd's pie that was still ultra-rich and hearty, we used lean ground beef and handled it gently when cooking so we had big chunks of meat throughout. Tossing the meat with a bit of baking soda was key to keeping it tender and juicy in the finished dish.
See the recipe when you keep reading.