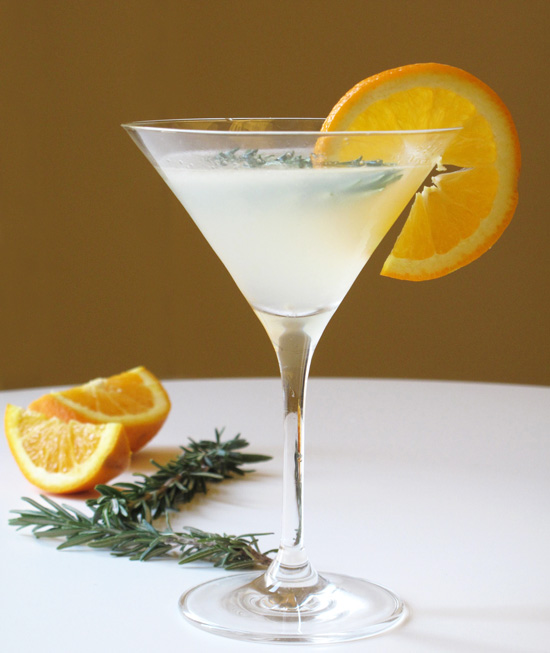 It's been wet and chilly in San Francisco — quite the departure from our recent stay in Miami, where we were in town for the South Beach Wine and Food Festival.
While I was more than happy to return to my element in the City by the Bay, two weeks later, I'm seriously missing the sun, the sand, and the tropical temperatures. I'm dreaming of a weekend spent poolside at the National Hotel, where we stayed, with a trashy novella in one hand and a thirst-quenching cocktail in another.
I can't replicate that without a six-hour plane ride, but throwing back a few of these forager's martinis should help cure a bit of my climate envy. Don't skip the St. George Spirits Terroir gin in this drink; its sage-like notes combined with the rosemary garnish make for resoundingly earthy undertones. If you absolutely can't locate it, try boosting those flavors by replacing classic simple syrup with a rosemary-flavored version.