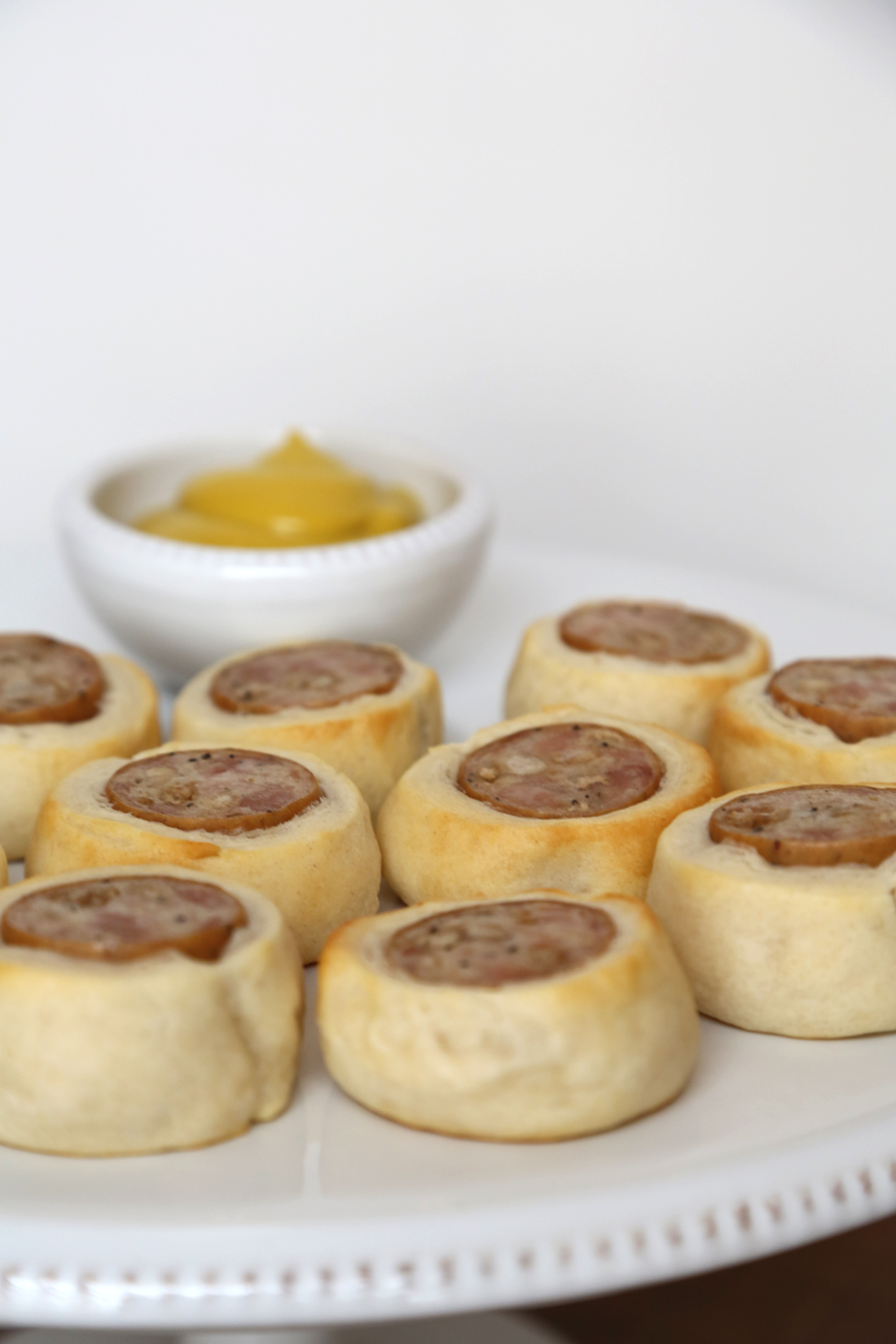 While it's unlikely that one could ever tire of pigs in a blanket, it's about time the appetizer received a slight revamp. Rather than hot dogs, why not experiment with a fancier sausage flavor, like chicken apple?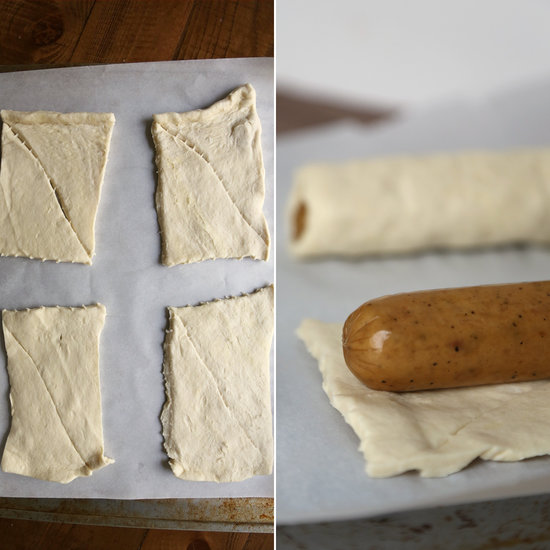 The easiest, least-messy way to wrap these "chicks," or chicken sausages, is with crescent dough. Divide the dough into four rectangles, and wrap it around each sausage tightly.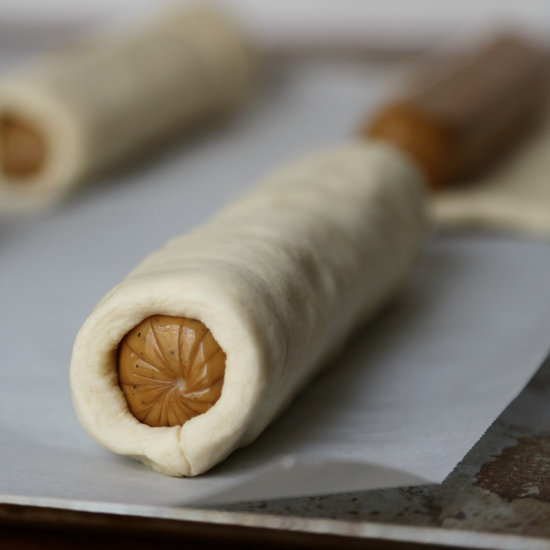 Pinch the edges of the dough to completely seal it around the sausage.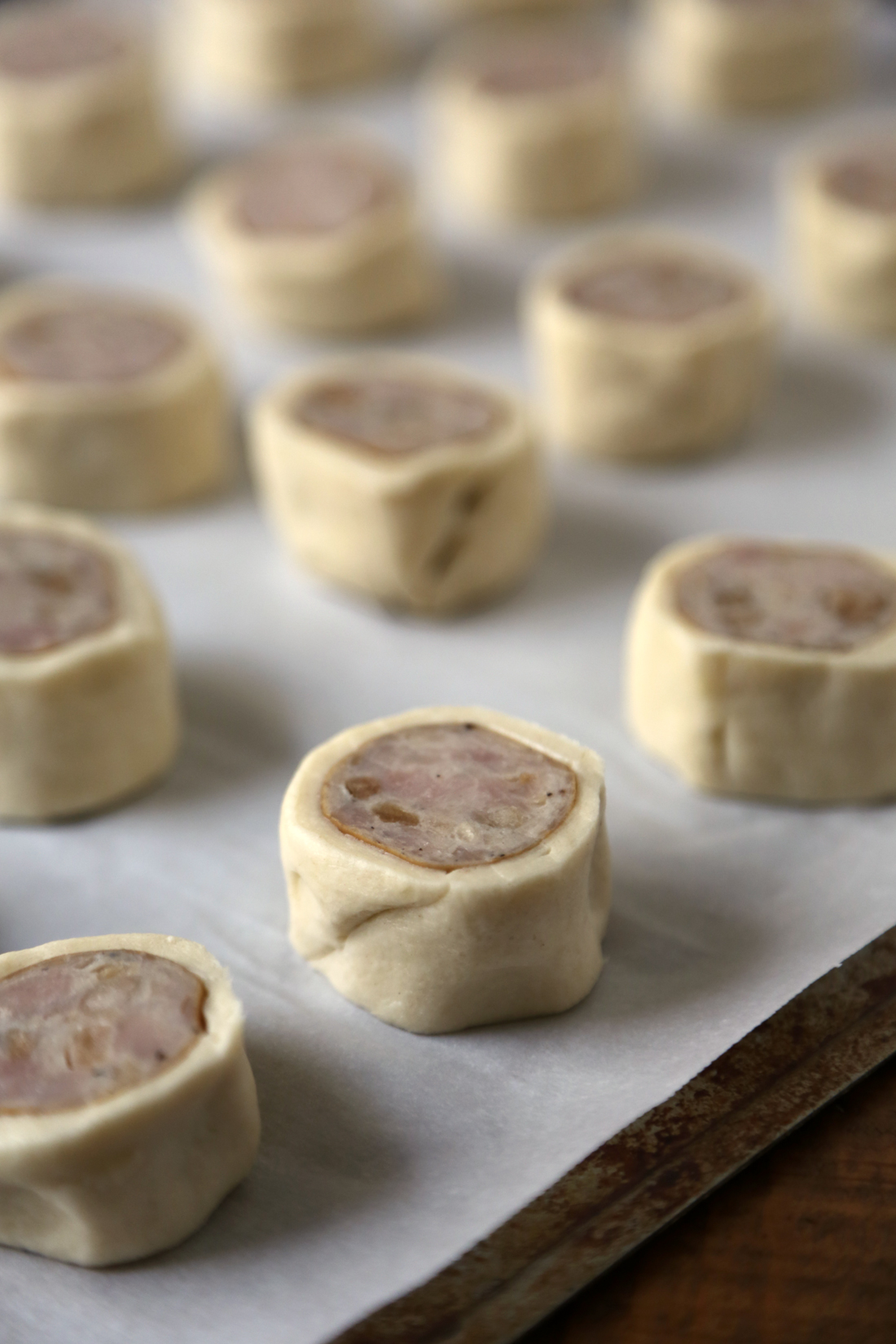 Slice the rolls with a serrated knife, then pop them in the oven until the sausage caramelizes and the dough turns golden. These are guaranteed to go fast for breakfast, at a party, or for a game-day appetizer. Keep reading for the recipe.