When you've vowed to eat less meat, deciding what to make for dinner can be a hard choice to make. Luckily, there are many meatless meals that you can whip up with barely a thought. Here are five fast, filling, and low-calorie vegetarian dinners that you can make in 30 minutes or less.
Broccoli Soup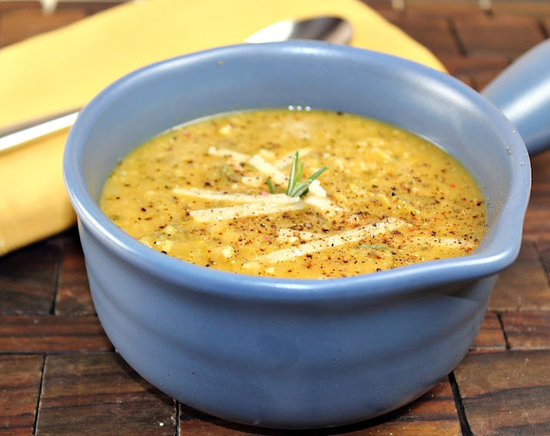 Instead of normal high-calorie broccoli cheddar soup, make this lightened-up version that eliminates the butter and cream and substitutes white beans instead for a similarly creamy texture.
Quinoa Veggie Burgers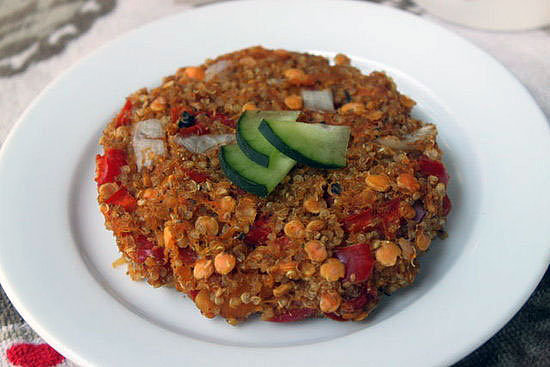 Who doesn't love burger night? Make these quinoa veggie burgers instead of traditional burgers to save on saturated fat. And since quinoa is chock-full of protein, you'll stay full well into the night.
Chickpea Salad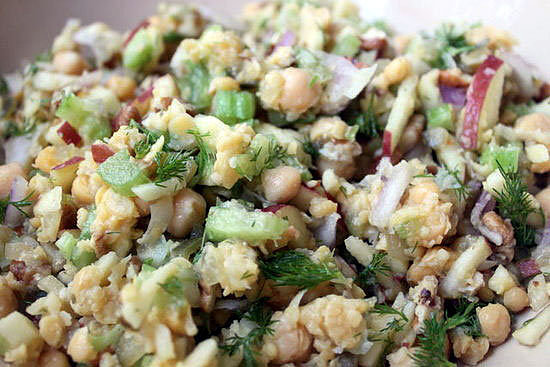 Looking for something lighter? Toss together this quick chickpea salad and add to a bed of salad or wrap in collard greens for a flavorful and nutritious meal.
See two filling pasta dishes after the break!