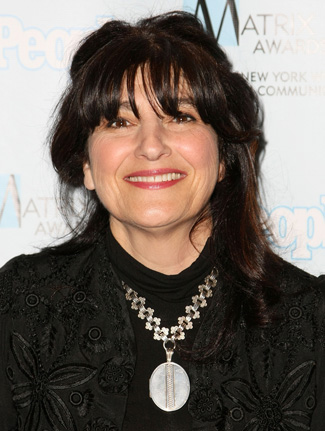 Looking forward to Bravo's
Top Chef 6
, Food Network's
The Next Iron Chef
, and the rest of Fall's
food-focused lineup
? Then there's one more show to TiVo. On Oct. 17,
Gourmet
magazine will
debut a series
on public television entitled
Gourmet's Adventures With Ruth
. On the half-hour show, editor
Ruth Reichl
travels the world visiting cooking schools with the likes of Frances McDormand and Lorraine Bracco.
Gourmet's Adventures With Ruth
will also air on Gourmet's TiVo channel, as well as the American Airlines in-flight television channel. At least 10 episodes will be backed by the airlines, whose sponsorship includes branding spots, ad pages in the magazine, and a presence on the website.
As Ruth Reichl's number-one fan, I can't wait to see this show — although I'm curious to know how different the point of view will be from its predecessor, Diary of a Foodie. Will you watch Ruth Reichl eat her way around the globe?