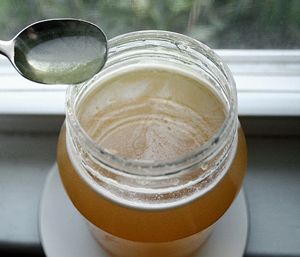 Dr.Oz calls it "liquid gold," touting its many healing properties. The substance I'm referring to is raw honey — honey in its purest form. Raw honey isn't filtered, strained, or heated above natural hive temperatures (usually 115 degrees Fahrenheit), a process used in conventional honey that can destroy beneficial enzymes, nutrients, and antioxidants.
One of the major benefits of raw honey is that it's nature's own multivitamin. Vitamins such as B1, B2, B3, B5, B6, and even antioxidant-rich vitamin C are found in raw honey. It also contains minerals like magnesium, potassium, calcium, sodium chlorine, sulphur, and phosphate.
Check out more reasons why raw honey is amazing.