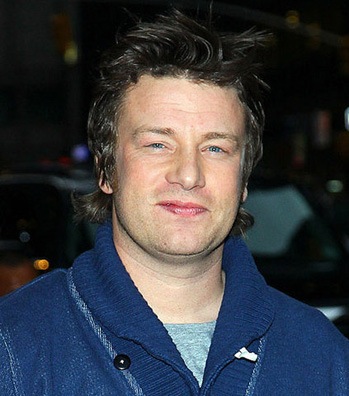 With Jamie Oliver's Food Revolution, British culinary celebrity Jamie Oliver has made a name for himself as an advocate for healthier American eating. The show's first season, shot in obesity-stricken Huntington, WV, received critical acclaim and garnered a Primetime Emmy in 2010.
Food Revolution's second season returns to ABC April 12 at 8 p.m. The comeback takes place in Los Angeles and faces an entirely new set of challenges, including resistance from the city's public school system.

While in South Beach, Katie and I took a minute to ask the chef about season two, his troubles with the Los Angeles school system, and what he thought of Huntington losing its school funding. His surprising answers, when you read more.