"The Sentinel has a sandwich with figs on it today!" a coworker alerted me on Tuesday morning. I love figs, and I love sandwiches, so I hightailed it over to the SF sandwich shop founded by local chef Dennis Leary.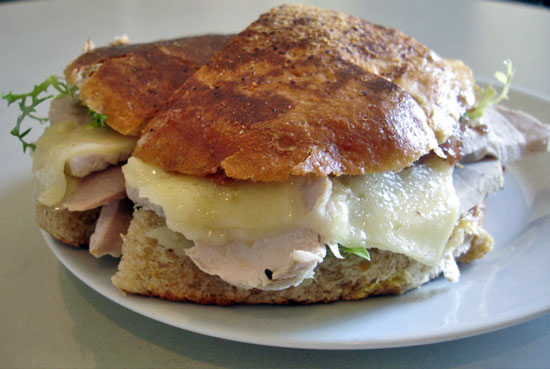 This was my third time trying
The Sentinel's expensive sandwiches
, and though this was my favorite so far, I was still somewhat disappointed. Why? Because I expect a place
whose menu changes seasonally
to use seasonal ingredients, like figs, but this sandwich was sweetened with fig spread. The menu promised fresh figs! But now
for the good news.