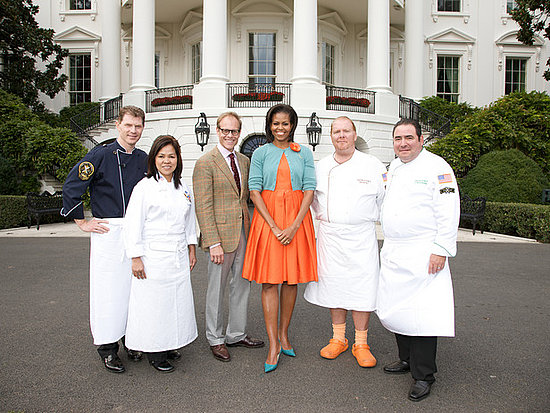 Last night was a big one for Food Network. The most anticipated episode of Iron Chef America, with a secret ingredient of "national importance" and Michelle Obama, aired at 8, and the premiere of its much hyped Worst Cooks in America — featuring Anne Burrell — debuted at 10.
Did you catch either of the shows? I did! I thoroughly enjoyed Iron Chef America. After reading so much about Chef Comerford, it was nice to see her personality come to life on camera. And who couldn't love the combination of Mario Batali and Emeril Lagasse?
Worst Cooks in America, on the other hand, is kind of like the Jersey Shore of reality cooking competitions. While it may be entertaining, it's neither educational nor exciting, and on a Sunday night at 10, I'd rather catch up on my beauty sleep than watch this excruciating series. Still, it's so bad, it just might be a hit. What did you think?