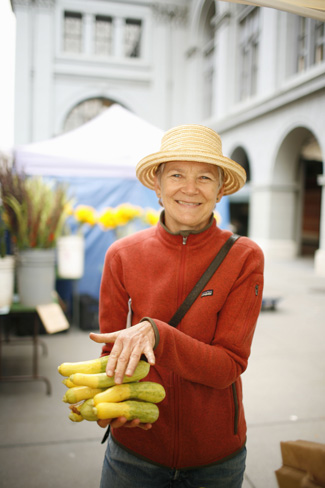 It's been a long time coming, but this year was the first time that vegetables saw their moment in the spotlight. Call it what you will (
bacon backlash
?) but in 2010,
vegetables were proclaimed to be
the "new meat." From
Mario's vegetarian cookbook
to
low-carbon, meat-free restaurant chains
, vegetable-driven cuisine simply couldn't be ignored.
Is this trend simply recession flexitarianism, or should we expect to see more carrots, cauliflower, and parsnip bacon on menus next year, too? I asked Annie Somerville, executive chef at Greens restaurant and a California pioneer in meatless eating, what her predictions were for the coming 12 months. What's the future of vegetarianism? Find out when you read more.