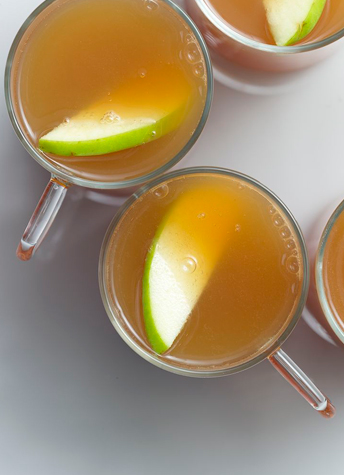 It's starting to get chilly out there! Over the holidays, warm drinks and cocktails like eggnog, Tom and Jerrys, and hot buttered rum are in abundance. The problem is that these drinks are stacked with sugar and saturated fat.
Spiked mulled cider is a great alternative to these holiday favorites. Hot cider is satisfying on a cold Winter's night, and its spices are reminiscent of the season. I love that the sweetness of the drink comes from using all-natural apple cider and just a hint of brown sugar. And unlike most warm holiday cocktails, there's not a single gram of fat in the recipe.
To see the recipe after the break!