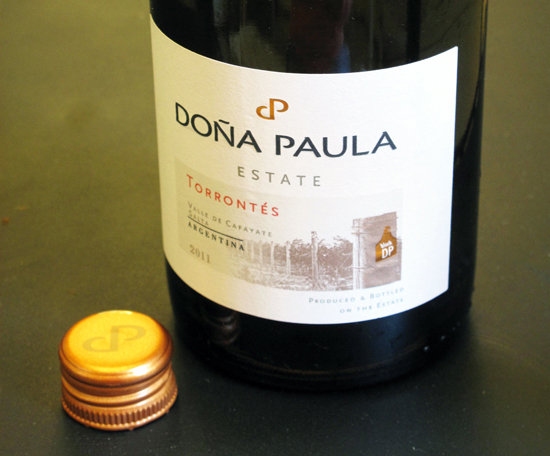 White-wine drinkers: ever heard of Torrontés? If you've never tried this varietal, you will soon. Torrontés — a South American varietal being hailed as the "new Pinot Grigio" — has experienced more than 50 percent growth each year for the past several years. It's known for being floral and fruit-forward yet dry, and the
2011 Doña Paula Torrontés
($15) is a good example of that.
"Tastes like flowers," one sipper said, and the comment was right on the nose (no pun intended). We came up with a laundry list of descriptors for the bouquet, as there were so many: apricots, fuzzy peaches, lime; honeysuckle, jasmine, rose; toasted hazelnut. The dry white's full-bodied mouthfeel almost had me thinking I was drinking a Pinot Gris, only this had a long, bracingly crisp finish that made it more refreshing than its counterpart.
Next time you find yourself on the hunt for a Pinot Grigio, go out on a limb and try a Torrontés instead; pair it with nutty crackers and a rich, semihard cheese, and you'll be more than picnic-ready. Have you ever tried this varietal?