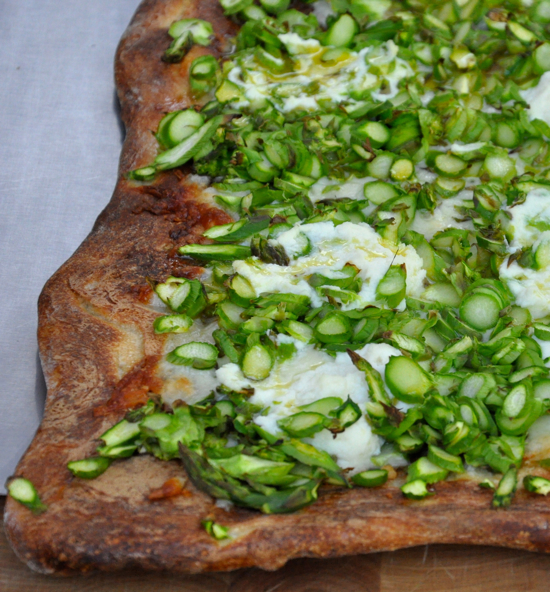 Making a pizza is a great way to incorporate seasonal veggies (like
asparagus
) into an easy meatless dinner. This uncomplicated pizza is topped with creamy ricotta, melted mozzarella, fresh asparagus, green garlic, and a zesty lemon vinaigrette.
I've found that the best way to get a crispy crust is to prebake the crust to a light golden color. Before I top the pizza with the fresh ingredients, I flip the par-cooked crust over. For perfectly uniform asparagus slices, I used the slicer blade on my cheese grater and it worked like a charm.
Unfortunately, my local grocer was out of full-fat ricotta, so I opted to use the low-fat version, but it definitely doesn't melt as well. If you want to add more veggies to your dinner, top the cooked pizza with wild arugula or Spring mix before drizzling the lemon vinaigrette. Give this seasonal meatless pie a try by reading more.