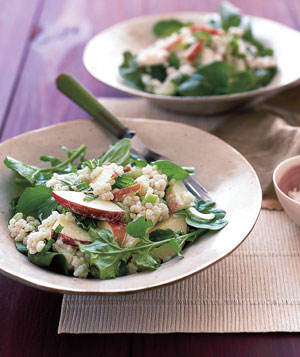 Looking for a simple way to bulk up the nutrients of dinner salads? Add a whole grain like barley.
According to FitSugar
, consuming barley could lead to lower cholesterol levels.
Although she recommends using hulled barley, this recipe calls for pearled barley. After it's cooked, the hearty grain is tossed with cooling yogurt, crisp apples, and crunchy celery.
The entire mixture is served on a bed of arugula, making for a salad that is filling, healthy, and delicious. To check out the recipe, read more